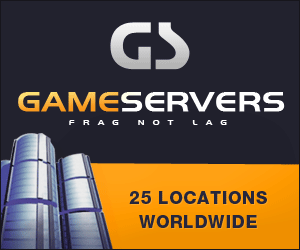 Washington Examiner
May 16, 2007
By Sarah Karush, Associated Press
WASHINGTON - A military prosecutor asking jurors to convict Airman Calvin Eugene Hill portrayed him Tuesday as a methodical killer who hunted down a fellow airman in a workout room, slammed a weight into her face, dragged her body into another room and then returned with a knife to finish the job.
But in closing arguments at Bolling Air Force Base in Washington, Hill's defense lawyer said prosecutors ignored inconvenient facts, including authorities' sloppy handling of evidence and the crime scene.
Hill, 21, of Warren, Ohio, is charged with murder in the death of Airman First Class Ashley Turner. He could face the death penalty if convicted.
Turner, 20, of Frederick, Md., was found beaten and stabbed at the Naval Air Station in Keflavik, Iceland, on Aug. 14, 2005.
The prosecutor, Maj. Robert E. Luttrell, said Hill murdered Turner because she was set to testify against him eight days later at a court-martial on larceny charges. Hill was accused of stealing about $2,700 from Turner by making ATM withdrawals using her card and personal identification number.
"He had motive, a clear, undeniable motive, and he had an opportunity to kill," Luttrell said.
Hill's defense lawyers have suggested the killing could have been carried out by others, including Turner's boyfriend. He also was facing a court-martial that month on drug charges, and Turner knew of his drug use, they said.
On Tuesday, the defense noted that Turner's key card was used after the time prosecutors said she was attacked, but that prosecutors never explained why.
"The government has told you that Airman Hill had all kinds of reasons to go to her room," Capt. Jason Kellhofer said. "I was waiting because I was sure we'd get to hear one of those reasons. We didn't."
If the key card was used by Turner herself, that would mean the attack took place later, at a time when witnesses say Hill was elsewhere.
The key card was found in the workout room, and prosecutors contend that Hill could have returned it later in the evening. The defense has questioned why he would have bothered to take the risk of returning it.
A key piece of the prosecution's case is a tiny spot of Turner's blood found on Hill's shoelace. Luttrell said the only way for that blood to have gotten there was for it to drip off the knife as he stabbed her. Kellhofer argued that there were numerous ways because of the way evidence was handled and because authorities failed to block off the staircase down which medical personnel carried Turner to an ambulance, leaving a trail of blood.
Kellhofer also tried to discredit the testimony of Cyrus Hughes, a former Army private who was held in the same detention cell in Mannheim, Germany, as Hill. Hughes told investigators that Hill confessed to the crime, but later recanted when Hill's defense lawyers confronted him at his Louisiana home. At trial, however, Hughes went back to his original story, though he had to be arrested and compelled to testify.
Hill's court-martial is being held at Bolling Air Force Base because the Keflavik base closed in September. Testimony lasted nearly three weeks.
On Tuesday, Luttrell spoke to jurors for over an hour, while Kellhofer's closing lasted most of the afternoon. Luttrell then gave a rebuttal that lasted another hour.
The jury is scheduled to start deliberations Wednesday morning after receiving final instructions from the judge, Col. William Burd.