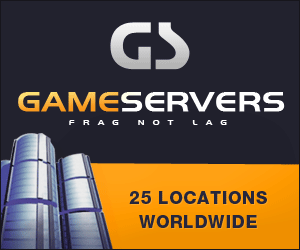 PHOENIX (AP) -The game meant virtually nothing to the Phoenix Suns and everything to the Los Angeles Clippers.
Regardless, there was no rest for the Suns' regulars, and still the Clippers managed a 103-99 victory Tuesday night that kept their playoff hopes alive with one game to play.
Elton Brand scored 21 points to lead six Clippers in double figures and Los Angeles beat the Suns 103-99.
Jason Hart made two free throws with 7.8 seconds left to seal the win and deprive the Suns of a 62nd victory in their regular-season finale. That would have tied the franchise record, not a goal that seemed to mean much to the Suns.
Los Angeles needs to win Wednesday night at home against New Orleans and have Golden State lose at Portland to get the No. 8 seed in the West and a first-round playoff date with Dallas.
While Dallas, with the No. 1 playoff spot locked up, rested its stars in a game at Golden State on Tuesday night, Suns coach Mike D'Antoni stuck with his regular rotation, despite being assured the West's No. 2 slot.
"From what I'm hearing, Dallas didn't play their guys," Clippers coach Mike Dunleavy said. "Obviously Phoenix played their guys, so it tells you they (the Mavericks) probably prefer to play Golden State than us. That's what it comes down to."
Brand said the Clippers should never have found themselves in this precarious situation anyway.
"Just two weeks ago we were fighting for seventh," he said. "We still have to go out and handle our business tomorrow. All in all, it's still disappointing that it had to come down to this."
Even though D'Antoni went with his normal rotation, Phoenix was far from its best.
"I didn't think we were sharp," he said. "I went into the game thinking it felt like a preseason game. I'm sure some of the other guys felt it was like a preseason game. You can't help it. It's just the way it is when you don't have anything to play for."
The Suns ended their regular season without knowing which team they will play in the first round. If the Los Angeles Lakers win at Sacramento, Kobe & Co. will face Phoenix. If the Lakers lose and Golden State wins, it will be the Warriors against the Suns.
The big regular season is only a prelude for a Phoenix team that thinks it can win it all, and Steve Nash is trying to let his teammates know how rare these opportunities are.
"This is potentially the best team I've ever been on," he said, "but potential is fool's gold."
Los Angeles' victory came two days after the Clippers fell flat at home in a loss to Sacramento that sent Dunleavy raging against his squad.
"I was just so shocked about Sunday," Dunleavy said. "I just didn't know where that came from. I didn't think our guys had that in them, but I felt good about coming in here tonight."
Leandro Barbosa scored 22 for the Suns, including a 3-pointer that cut the Clippers' lead to 99-97 with 32.2 seconds left. Raja Bell added 17 points, including four 3s. Bell finished tied with the injured Gilbert Arenas for most 3-pointers in a season at 205. Boris Diaw also scored 17 for Phoenix.
Tim Thomas, who resurrected his career last season in Phoenix, then signed a lucrative deal with Los Angeles, added 18 points for the Clippers, including 4-of-8 3-pointers.
He also made a crucial play in the final 10 seconds when, with the Clippers leading 99-97, Corey Maggette missed a jumper. Thomas tipped the rebound into the Los Angeles backcourt to Hart, who was fouled and made the clinching free throws.
Amare Stoudemire had 16 points for Phoenix. Nash scored only six, but had 12 assists. Hart scored 16, Quentin Ross 15, Maggette 13 and Sam Cassell 11 for Los Angeles.
Down 69-63, Phoenix outscored the Clippers 11-2 to finish the third quarter and go up 74-71 entering the fourth. Diaw scored four and Bell made his fourth 3-pointer of the night during the run. A 7-2 spurt put Los Angeles up 95-90 after Quentin Ross made one of two free throws with 2:11 to play, and Stoudemire's goaltending call on a shot by Hart put the Clippers ahead 97-92 with 1:22 to go.