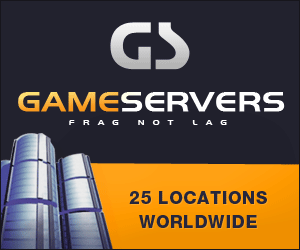 Washington Post
April 4, 2007
Pg. 3
By Dan Balz, Washington Post Staff Writer
CRAWFORDSVILLE, Iowa, April 3 -- Sen. Hillary Rodham Clinton (D-N.Y.) stepped up her criticism of President Bush's threat to veto legislation that sets a timetable for the withdrawal of U.S. troops from Iraq, saying that doing so would thwart the will of the American people.
Clinton hedged, however, when asked whether she would support legislation sponsored by other Democratic senators, including Majority Leader Harry M. Reid (Nev.), aimed at cutting off funding for the war on March 31, 2008.
As she traveled through Iowa, Clinton said she had launched a petition drive through her campaign Web site calling on Bush not to veto legislation now pending in Congress that, for the first time, would establish deadlines for the U.S. involvement in Iraq. "Mr. President," she said, "don't veto the will of the American people."
Clinton took a sharp line against the administration in the current standoff over Iraq policy, accusing the president and Vice President Cheney of questioning the patriotism of Americans who call for an end to the U.S. involvement there.
"It is time for us to get them [U.S. forces] out of the middle of this sectarian civil war, and it is time for the president and the vice president to quit impugning the patriotism of people who don't agree with them," she said during a breakfast reception on Tuesday at the home of former Iowa governor Tom Vilsack (D) and his wife, Christie.
During a question-and-answer session there, she accused the president of damaging the United States' image around the world as a result of his unwillingness to work with other nations to solve problems.
"We need a president again who understands life is not simple," she said. "You can't just point your finger or wave a magic wand and expect everybody to do what you want them to do. We've got to get back to that patient, persistent diplomacy, making friends and allies."
Clinton has been criticized on the left for not moving earlier to call for an end to the U.S. involvement in Iraq. On her campaign swing, she said that she has been voting for a phased redeployment since 2005, although the measure recently passed by the Senate marked the first time she has supported a timetable for concluding U.S. participation in the war.
With the president's veto threat on the war-spending legislation on the table, Sen. Russell Feingold (D-Wis.) is sponsoring a separate measure that would cut off funding, with some narrow exceptions, on March 31, 2008. Asked on Tuesday whether she would support the bill, Clinton said she has not seen it and wants to study it before making any decision. "I need to read it," she said.
Many Democrats are already conceding defeat in the current standoff with the White House, but Clinton supports holding a firm line and pushing for a compromise with the president.
"We're now actually back into a bipartisan government where we have a Democratic Congress and a Republican president," she said. "What has historically happened is that there has to be some negotiation and compromise. Now we may not get it, but I'm not ready to concede that."
She noted that Congress has begun to operate as an independent branch of government and that Democrats ought not to yield quickly.
"That means you've got to stand firm and you've got to say, 'No, we don't expect you to veto something that represents the will of the American people. Why don't we figure out if there can't be some common ground here?' That is what usually happens, and we need to try to move the president and the White House in that direction."
Clinton blamed Republicans on Tuesday for polarizing the political debate in the country. Asked what leaders in both parties can do to bring down the temperature of the debate, she said Republicans have encouraged partisan polarization for 20 years because it has helped them win elections.
"The way they view it, they feel like they have -- especially with a lot of the really emotional issues -- they've drawn those lines and they've gotten people to basically sign up for them and their agenda," she said. "We really do need to reject that. But they have kept it up because it works."