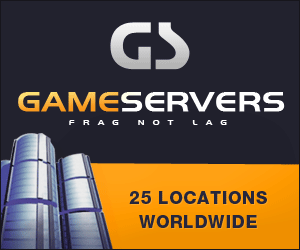 KRISTIE RIEKEN
Associated Press
HOUSTON -
Roger Clemens was on the mound in Astros gear Monday, still undecided about whether he'll pitch for Houston or any other major league team this season.
The 44-year-old right-hander threw almost an hour of batting practice during the club's pitching and hitting camp at Minute Maid Park. He mostly faced minor leaguers, including his son Koby.
When asked to handicap the odds that he'll return for another season, Clemens replied: "I'm not even interested in playing right now - that's my handicap for you. Other than that, my golf handicap needs to come down."
Clemens is a free agent. He was 7-6 with a 2.30 ERA in 19 starts during a shortened season for the Astros last year after sitting out until June.
"It's a lot of work," he said. "I have fun doing it, but it's a lot of work. That will be a tough decision again."
Besides the Astros, the Yankees, Red Sox and Rangers are among the teams most interested in signing Clemens. If he does come back, the seven-time Cy Young Award winner said he likely won't pitch until May or June.
"I know that if I play it won't be a full season again," he said. "I'm in good shape, but I'm nowhere close to baseball or pitching shape. I hear everything that everybody else is saying. I get updates about once every two weeks from the Hendricks brothers (his agents)."
Clemens looked good on the mound Monday. He didn't appear winded and said he felt fine. But he was drenched in sweat after the workout, despite mild, 50-degree temperatures in Houston.
When someone pointed out that he threw almost 200 pitches, Clemens replied: "I hope no one was counting. Now you're making me feel tired."
"That stuff is supposed to be good for your heart. So we'll see. It would probably be easier to have just a glass of wine," he joked.
Koby Clemens called playing a game with his father at Class-A Lexington last year "the experience of a lifetime" and added that he always enjoys when his dad is around to work with.
But that doesn't mean The Rocket goes easy on his son in batting practice.
"Oh, no. He's pops. He's going to let me know that he's still king of the household," Koby said.
And Koby knows that regardless of his father's future as a pitcher, he'll continue to be involved in baseball.
"He's never going to be able to sit still," Koby said. "He's always going to be out here throwing BP or something. When we work out, he's working me out, it's not the other way around. Who knows when he's going to make a decision, but he's always going to be around the game."
Clemens said his choice of whether to play another season will depend on what he thinks his body will be able to withstand.
"I'm nowhere near being in the competitive shape I need to be in to be a power pitcher," he said. "I've put a lot of pressure on myself to perform and I'm going to be a year older and I don't know how my body is going to react."
Pitching great Nolan Ryan said he wouldn't do anything to try and sway Clemens' decision, and that whether he'll pitch again should be a personal decision.
"Roger is a competitor, so it's not his lack of competitiveness," Ryan said. "I think it's whether physically he feels like he can endure it and I think that's what he's trying to do now is to get a feel for where he is. To see how Father Time has worked on him