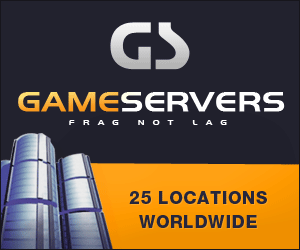 Washington Post
April 16, 2007
Pg. 4
By Shailagh Murray, Washington Post Staff Writer
Vice President Cheney predicted that the Democratic-led Congress will approve funding for the Iraq war with no strings attached, although not until after a veto showdown with President Bush.
"I think the Congress will pass clean legislation," Cheney said during a taped interview broadcast yesterday on CBS's "Face the Nation." If Democrats do not have the votes to override Bush's veto, "they will not leave the troops in the field without the resources they need to be able to carry out their mission."
Senate Armed Services Chairman Carl M. Levin (D-Mich.) acknowledged that an override is unlikely, but said Democratic leaders are considering other ways to force a change of course in Iraq.
One option, Levin said on "Fox News Sunday," is to include the Iraqi government benchmarks that the White House established for reducing sectarian violence and building a democratic governing and political system. Secretary of State Condoleezza Rice described the benchmarks as "measurable, achievable goals and objectives" in a letter to Levin and Sen. John McCain (R-Ariz.) in late January. But most have not yet been met, and so far the United States has not penalized the Iraqi government.
As an alternative to withdrawal terms that Bush is sure to veto, Levin said Congress could spell out consequences, should the Iraqi government keep falling short.
"Those benchmarks would hopefully have some teeth in them, telling the Iraqis that the open-ended commitment is over and that they must meet their own benchmarks which they set for themselves to reach a political settlement on the sharing of resources and the sharing of power, or else there's going to be a response in terms of reduction in support both militarily and economically," Levin said.
Democratic leaders are scheduled to visit the White House on Wednesday to discuss the war spending package. The House and Senate passed separate versions last month, and Democrats will begin this week to draft a compromise. The final product is likely to provide the $100 billion for Iraq and Afghanistan that Bush is seeking, but also call for U.S. troops to be withdrawn from Iraq by next year -- language that has drawn repeated White House veto threats.
Cheney said Bush will reiterate on Wednesday his demand that the withdrawal language be dropped, along with the extraneous spending that both bills include. "It's important, I think, to have that heart-to-heart, everybody understands where everybody is," Cheney said.
The House version of the spending bill would set a Aug. 31, 2008, withdrawal deadline for all U.S. combat troops. The Senate version would begin withdrawing forces this summer, with a completion goal by March 31, 2008.
Levin said Democrats remain committed to sending Bush a compromise package with the withdrawal language intact, to express the strong concerns among Democrats and some Republicans that the Iraq war is exacting too high a cost for the country to continue.
That language is likely to track closely with the Senate approach, which sets a goal instead of a hard date. "We're going to send him, first of all, hopefully, a very strong bill which would say that we're going to begin to reduce troops in four months as a way of telling the Iraqi leadership that the open-ended commitment is over," Levin said.
"If we don't have the votes to override, and it appears that we don't -- but we never know until that vote is taken -- we will then hopefully send him something strong in the area of benchmarks as the second-best way of putting pressure on the president to put pressure on the Iraqis."