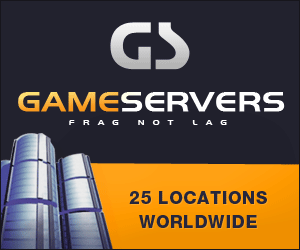 By ISABEL KERSHNER
Published: February 18, 2008
JERUSALEM — Four
Palestinian
militants were killed in clashes with the Israeli Army in southern
Gaza
early Sunday, and an Israeli soldier was seriously wounded in an exchange of fire.
An Israeli Army spokeswoman said the Israeli forces had been "operating against terrorist infrastructures" inside Gaza, near the city of Rafah. About 80 Palestinians from the area were detained and brought back to
Israel
for questioning.
Palestinian hospital officials said that three of the four gunmen killed belonged to the military wing of
Hamas
, the Islamic group that controls Gaza, and that the fourth belonged to the Popular Resistance Committees, a smaller militant group. More than 20 Palestinians, including some civilians, were wounded during the army incursion, the hospital officials said. The incursion ended early Sunday afternoon.
The wounded Israeli soldier belongs to an elite army unit and was evacuated to Israel for treatment, Israeli military officials said, adding that Palestinian militants had fired antitank missiles and small arms at the Israeli troops.
Israel withdrew from the Gaza Strip unilaterally in 2005 but has frequently sent in forces in the past few months to try to reduce the quantity of rockets and mortar shells fired at Israel by militants there. Several rockets landed in Israeli territory later on Sunday, mostly in open areas. One crashed into a residential neighborhood in the border town of Sderot but caused no casualties. More than 700 rockets and mortar shells have been launched against Israel since the beginning of the year, according to Israeli military officials.
John Holmes, the United Nations under secretary general for humanitarian affairs, said Sunday that the indiscriminate rocket fire from Gaza "has absolutely no justification and should be stopped." But he said the people in Sderot were in a generally better situation than the population of Gaza, whom he described as living in "grim and miserable" conditions, and he questioned whether some of the Israeli measures against Gaza were justified.
Mr. Holmes was speaking to a group of reporters in Jerusalem after visiting Sderot. He toured Gaza on Friday and called for the reopening of border crossings. Israel has imposed restrictions on the movement of people and goods in and out of Gaza since Hamas seized control of the area last June. The embargo was tightened last month in response to increased rocket fire against Israel, limiting imports almost entirely to basic supplies brought in by international aid organizations.
Mr. Holmes said he had wanted to meet with Israel's foreign and defense ministers, but had been told that they were not available.
Arye Mekel, a spokesman for Foreign Minister
Tzipi Livni
, reacted coolly to Mr. Holmes's visit. He said that Mr. Holmes had come to the area of his own initiative and that from Israel's perspective, Sderot "is not a humanitarian problem but a security problem." Once the attacks from Gaza stop, Mr. Mekel said, there should be no reason for humanitarian problems there.
Bernard Kouchner
, France's foreign minister, met Sunday with President
Shimon Peres
in Jerusalem. Mr. Kouchner met Saturday with the Western-backed Palestinian leadership in the West Bank.
A statement from Mr. Peres's office said that Mr. Kouchner had said at his meeting with Mr. Peres that the European Union and France condemned all violence on the part of Hamas, but that Israel should understand that only an independent Palestinian state would ensure Israel's security.
But Mr. Kouchner described the Palestinian mood as one of despair, frustration and lack of hope regarding the establishment of a Palestinian state, the statement from the president's office said. The minister attributed that mood, it said, to a lack of real progress in the peace negotiations or in the development of economic projects on the ground since the American-sponsored peace conference in Annapolis, Md., last November and an international donors' conference in Paris in December.
But after a meeting with Ms. Livni, who heads the Israeli negotiating team, Mr. Kouchner said he could see progress in negotiations, news reports said.
Human Rights Watch, based in New York, on Sunday released a long-expected report on Israel's use of cluster bombs during the 2006 war against the
Hezbollah
militia in Lebanon. The report stated that Israel had violated international humanitarian law because its use of cluster munitions during the war was "indiscriminate and disproportionate."
While the use of cluster munitions is not explicitly prohibited in warfare, it is broadly criticized because the munitions spread over a wide area large numbers of "bomblets," which can explode long after the fighting is over.
Israel's government-appointed
Winograd Commission
, which investigated the conduct of the Israeli leadership during the 2006 war, pointed to a lack of clarity regarding the terms of cluster bomb use by the army, particularly against military targets in areas where residents had fled but were likely to return.
The Winograd report called for an internal review of the rules for the use of the munitions. Human Rights Watch is supporting an effort by more than 100 countries to formulate the text of a treaty "to ban the production, stockpiling, transfer and use of cluster munitions that cause unacceptable harm to civilians."