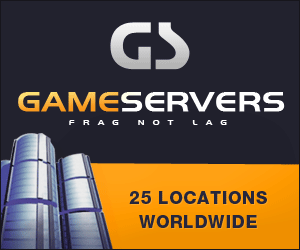 San Francisco Chronicle
November 19, 2006
Pg. 1
By Anna Badkhen, Chronicle Staff Writer
Asheboro, N.C. -- When Steven Thompson returned from Iraq to North Carolina, the war followed him home.
He scans pastures and chicken farms for roadside bombs. He shoots wary glances at the faces of shoppers and moviegoers, searching for potential suicide bombers. Explosions blow off Thompson's limbs, over and over, in nightmares that stalk his sleep.
The war haunts him the way it haunts thousands of U.S. troops returning from their tours of duty in Iraq.
But Thompson is not an Iraq war veteran. He is a civilian truck driver, one of tens of thousands of private contractors hired to go to Iraq for fundamental support missions.
Their jobs are often as dangerous as those of combat troops. But because they are civilians, contractors are not eligible for the network of support that the Pentagon has designed to assist U.S. troops suffering from psychological trauma.
Lured by the promise of good pay, usually unarmed and untrained for combat, constantly exposed to violence, contractors such as Thompson comprise an untold toll of the war that extends far beyond the kidnapping Thursday of four Americans and one Austrian who are still missing, or the videotaped beheading of U.S. civil engineer Eugene "Jack" Armstrong in 2004.
No one knows how many of them have been injured and killed. No one keeps track of how many contractors there are in Iraq. And when they come back, many find themselves abandoned.
"Nobody ain't doing nothing for us," said Thompson, 43, who for six months in 2004 drove a supply truck in Iraq for Halliburton subsidiary KBR, the largest corporate contractor in Iraq.
Thompson was paid $1,850 a week while he was there -- far more than he had been earning before the war. "And I'll tell you right now, it wasn't worth it," he said.
Thompson said he survived several roadside bombs, mortar and rocket attacks, and countless small-arms firefights as he transported supplies for U.S. troops along Iraq's perilous roads. He returned from Iraq without physical injuries.
But his war wounds are evident in the cocktail of prescription medications he takes every day -- for hostile behavior, hallucinations, depression, insomnia, anxiety, anxiety-related tics and spasms, and hypertension, all symptoms he says he developed during his time in Iraq.
Two doctors in North Carolina have independently diagnosed Thompson with post-traumatic stress disorder, a psychological ailment with symptoms that typically include anxiety, loss of sleep and flashbacks. The government has acknowledged that he is disabled, and he receives a $1,224 monthly Social Security payment.
But Thompson says his claim for treatment for post-traumatic stress disorder was denied by American International Group Inc., or AIG, the insurance company for KBR, on the grounds that there was not enough medical evidence of his trauma.
Chris Winans, a spokesman for AIG, declined to discuss the specifics of Thompson's claim or those of any former KBR employees whose claims AIG has denied, citing "our policy to respect the privacy of our customers and claimants."
"Some cases, unfortunately, take longer to investigate than others because of documentation issues, but the vast majority of them are paid, once those issues are resolved," Winans wrote in a statement.
No one has studied the effects of wartime trauma on civilian contractors working in Iraq, but experts say war affects contractors no differently than it affects troops.
"They see the same things our soldiers do: same trauma, same carnage, same wreckage. They face the same risk as our soldiers," said Col. Kathy Platoni, a clinical psychologist who has traveled extensively throughout Iraq as the leader of a combat stress-control unit working on the battlefield. A recent study found that roughly 1 in 6 U.S. troops returning from Iraq suffers from post-traumatic stress disorder, commonly referred to as PTSD.
Civilian contractors need "the same counseling as our soldiers do, and if their employers don't provide them with coverage, they won't get it," Platoni said.
All contractors are legally covered under the insurance policy known as the Defense Base Act, which U.S. government contractors and subcontractors working outside the United States must secure for their civilian employees. The policy entitles the contract workers to reasonable and necessary health care for the rest of their lives, free access to an attorney, and weekly compensation for the time doctors' orders prevent them from working.
But Gary Pitts, a Houston lawyer who represents more than 200 civilian contractors and their families with claims against AIG, said claims that involve post-traumatic stress are rarely honored.
"Generally, AIG doesn't pay for any PTSD treatment, and the reason is because PTSD is not like having a leg blown off," said Pitts, who represents Thompson and more than 30 other clients who have been diagnosed with post-traumatic stress disorder. "It's a gray area."
In an e-mail, Winans, the spokesman for AIG, suggested there are "diagnosis challenges" that make it difficult to establish that a client suffers from post-traumatic stress disorder.
Many frustrated civilian contractors turn for help to chat rooms and support Web sites such as
www.americancontractorsiniraq.com
. Jana Crowder, a Tennessee homemaker who maintains the site, says she gets at least three or four calls or e-mails from contractors every day. Some days, she receives dozens.
"When they come to me and ask me for help, that's pretty sad, because I'm just a housewife with four kids," said Crowder, who is married to a former contractor. "That tells me that no one is out there taking care of them."
KBR, which has contracts in Iraq believed to total about $20 billion, issues "very specific warnings about the dangers of working in a war zone" to every potential employee, Cathy Mann, director of communications for KBR parent company Halliburton, wrote in a statement.
"When an employee -- a truck driver, for example -- is injured and not able to work, the Company brings the employee home and assists in facilitating medical treatment per the employee's desires," she wrote.
Although no U.S. agency keeps track of how many civilians are employed by U.S. contractor companies in Iraq, some reports estimate the number to be in the tens of thousands of Americans, Iraqis and citizens of other countries. Mann said KBR has 50,000 workers in the Middle East.
Between March 1, 2003, and Nov. 16, 2006, at least 673 civilian contractors -- Americans and foreigners -- were killed in Iraq, according to Labor Department spokesman David James. The number is based on the amount of death claims filed by relatives and may not represent all contractor fatalities.
The Web site
www.icasualties
.org listed at least 148 U.S. contractor deaths as of Friday. Atlanta-based software engineer Michael White, who compiles the list from news reports, says it is incomplete.
No one keeps track of how many contract workers suffer from post-traumatic stress disorder. Thompson has his own estimate.
"The government don't want us to be a statistic," he said. "If people find out they have another 75,000 truck drivers coming back with stress from Iraq, they are going to lose any support for the war they have remaining."
Art Faust, 56, a truck driver from Porter, Texas, who left Iraq in December after working for KBR there for 14 months, echoes Thompson's bitterness. In September 2005, Faust's convoy drove into an ambush near Balad, north of Baghdad. Insurgents dragged one of his fellow drivers out of his truck and shot him in the head; two other drivers were killed in the cross fire. Faust says he feels depressed and guilty for their deaths. AIG has denied Faust's health claim.
"I wanted help, and I wasn't getting anywhere," Faust said.
AIG also denied the claim of David Meredith, 38, a truck driver from Leavenworth, Kan., who worked for KBR in Iraq for a year until September 2005. Less than a month before Meredith was scheduled to return to the United States, two roadside bombs detonated next to his convoy, killing one of the drivers, Larry Stilwell. The convoy commander ordered Meredith to recover the body, but when Meredith "ran up to Larry's truck, he wasn't there."
"He was literally blown to pieces," Meredith recalled. "All that remained of Larry was his right forearm lying on the console of the truck."
Now Meredith, whom a Kansas doctor has diagnosed as suffering from post-traumatic stress disorder, is taking antidepressants and sleeping pills. He says he cannot drive a truck because of anxiety and the medication he takes. He works as a fuel technician -- his fourth job since 2005. He is five months behind on the mortgage payments for his house.
Like Thompson, Meredith complains of a recurring nightmare that takes him back to Iraq almost every time he shuts his eyes.
"My most common, most vivid dream is: I'm in the cabin of my truck, and for whatever reason I'm stopped, and I'm being shot at, and they're filling my truck with holes, and I'm lying in the back of the sleeper curled up in a fetal position," Meredith said. "I can't get away from it."
Faust, Meredith, Thompson and other contract workers interviewed by The Chronicle said they went to Iraq because they wanted to support the troops -- and because they were promised between two and four times the salary they had been making in the United States.
"One year was gonna be $92,000, tax-free," Meredith said. "I think my best year as a truck driver here at home, I made $55,000."
He quit shortly after he was sent to pick up the mangled vehicles of a U.S. military convoy that had been blown up near the northern Iraqi city of Mosul on Nov. 6, 2004. He still remembers vividly the unmistakable sour smell of charred human remains at the site of the explosion.
"It was the smell of death all around me," he said. "It makes me gag right now."