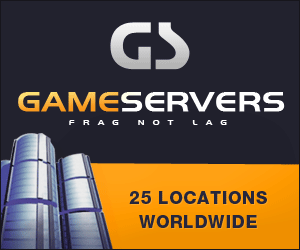 Wall Street Journal
April 24, 2008
Pg. 3
By Siobhan Gorman
WASHINGTON -- Nearly two years into his tenure as director of the Central Intelligence Agency, Gen. Michael V. Hayden will retire from the military and continue to head the agency as a civilian.
The decision may quell longstanding concerns on Capitol Hill over a military officer controlling a civilian intelligence agency.
Lawmakers of both parties expressed reservations about a military officer heading the agency when Gen. Hayden was nominated to lead the CIA. Fearing the Pentagon held increasing sway over intelligence decisions, several said the four-star general should take off his uniform. He resisted, saying a uniform did not change who he was.
Some CIA officers also expressed concerns at the time, but Gen. Hayden appeared to win them over by bringing stability to the agency after his predecessor's turbulent tenure.
In a note to CIA employees Wednesday, Gen. Hayden said that he would retire from the Air Force in July, and that the decision was "a product of practical considerations related to military retirement." He added: "I have never sensed that my uniform was an issue at the nation's premier center of civilian intelligence."
With nearly 39 years in the Air Force, the move provides a financial boost. Gen. Hayden recently crossed into a new pay bracket and now makes $208,000 a year from the Air Force, $36,000 more than he made previously. Once he retires, he will revert to a civilian CIA director's salary of $172,200 plus 97.5% of his Air Force salary from his pension.
Critics of Mr. Hayden's decision to wear his uniform at the CIA welcomed the move, even if it came later than they hoped. "I thought it should have happened on the front end. I'm glad it's happened now," said Rep. Jane Harman, a California Democrat who was a senior member of the House Intelligence panel when Gen. Hayden took his CIA post.
Gen. Hayden's recent appearance in uniform on NBC's "Meet the Press" was "a kind of jarring thing to see," she said. Sen. Dianne Feinstein, a California Democrat and member of the Senate Intelligence panel, applauded the decision but said future directors "should be independent of the military chain of command, as well as all political influence."
Gen. Hayden's decision makes "a huge symbolic difference," said Amy Zegart, a public-policy professor at the University of California, Los Angeles, and author of "Spying Blind." The uniform "created the perception -- rightly or wrongly -- that the military had taken over," she said.
But the uniform provided some valuable armor in Washington, Ms. Zegart said. "Those four stars are intimidating," she said. "Nobody, not even the toughest member of Congress, relishes the image of challenging a general decked out in uniform about matters of national security on national television."
By waiting to retire, Gen. Hayden set a precedent that military officials can head civilian intelligence agencies after the 2004 reforms to the U.S. intelligence structure, said William Nolte, a former senior intelligence official who worked with Gen. Hayden. "Had he retired in order to get confirmation as director of CIA, it would have been a terrible mistake, because it would have bound future presidents," he said.
Gen. Hayden is the highest-ranking military officer running an intelligence agency. He wasn't the first military officer to serve as director. The agency's first four directors were military officers, and Adm. Stansfield Turner headed the CIA under President Carter and retired from the Navy more than a year after becoming CIA director.