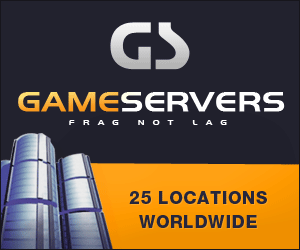 Washington Post
April 17, 2007
Pg. 12
Hayden Speaks to Foreign Envoys on Anti-Terror Efforts

By Walter Pincus, Washington Post Staff Writer
CIA Director Michael V. Hayden has taken the unusual step of complaining privately to European diplomats about officials in their countries criticizing U.S. intelligence programs that involve renditions, detentions and interrogations of terrorism suspects.
At a luncheon last month at the German Embassy in Washington, Hayden gave a frank report on the controversial counterterrorism programs and spoke of his concern about the inaccurate information surrounding them and the "unbounded criticism" directed at them, particularly from the European Parliament, according to Western diplomats and officials aware of his remarks. They spoke on the condition of anonymity because the meeting was private.
Word of Hayden's protest came on the eve of testimony by members of the European Parliament who investigated the U.S. programs, scheduled for this afternoon before a House Foreign Affairs subcommittee.
Hayden has told colleagues that he is worried that misinformation could force some countries to end their cooperation on these programs. In addition, he is bothered that some foreign officials whose security services have benefited from intelligence derived from the programs have been hypocritical in publicly criticizing them, former intelligence officials said.
A February report by the European Parliament called CIA renditions illegal and complained that many cases involved incommunicado detentions and torture.
In describing the size of the CIA programs, details of which remain classified, Hayden said fewer than 100 people had been held in secret "black site" facilities since spring 2002, according to the diplomats and officials. He added that fewer than half had been subjected to what President Bush described as "alternative procedures" during interrogations, the sources recalled. Terrorism suspect Abu Zubaida, who Hayden said in his speech was the first captured suspect to undergo such procedures, said he was tortured, according to a transcript of his Combatant Status Review Tribunal released yesterday by the Pentagon.
"The United States does not conduct or condone torture, and the CIA interrogation program is conducted lawfully," a CIA spokesman said yesterday.
Hayden said that renditions -- the transfers of CIA detainees to third countries -- have totaled fewer than 100, fewer than the 1,254 CIA flights that were identified in the European report. The report acknowledged that "not all those flights have been used for extraordinary rendition."
Hayden said the renditions were undertaken with the consent and often the assistance of the countries where the detainees were located. He attempted to differentiate the CIA's small-scale detention and interrogation program, targeted at the most dangerous detainees, and the larger Defense Department prison system, which is focused around 400 or more terrorism suspects who have been held at Guantanamo Bay, Cuba.