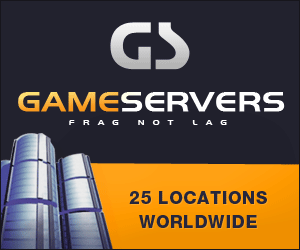 USA Today
November 16, 2006
Pg. 9
By William Kates, Associated Press
SYRACUSE, N.Y. — With U.S. troops facing another holiday season in foreign war zones, Christmas tree growers across the nation are donating thousands of trees to them and their families stateside.
"It's a special time of year. This is a small way to help lessen the pain of separation and say thank you for the sacrifices we are asking them to make," said Richard Moore, a tree farmer who coordinates the collection for the Christmas Tree Farmers Association of New York. "Any American would want to help out."
The "Trees for Troops" effort is part of a campaign by the National Christmas Tree Association's Christmas Spirit Foundation to collect more than 11,000 trees in 27 states, said Lee Ann Friga, a spokeswoman for the Missouri-based foundation.
Last year, the foundation delivered more than 4,300 Christmas trees to soldiers' families at five Army posts, Friga said. It sent 175 trees overseas.
This year, the trees will be distributed among 20 military installations representing all four branches of the service, Friga said.
Four hundred trees will be sent to units stationed in Iraq, Afghanistan, Kuwait and Qatar, she said.
"The interest just exploded. This year, we had to include more growers and more pickup locations," Friga said.
In New York, growers can donate trees at any one of 10 drop-off locations across the upstate region, said Moore, a vice president of the national organization.
From those locations, the trees will be transported to tree farms in Ballston Spa and Scottsville, where FedEx has volunteered to pick them up and deliver them to the U.S. Army's Fort Drum near Watertown, and to other military installations, he said.
Last year, New York tree growers donated 145 trees.
"This year, we are trying to get more growers to contribute. We would rather have 150 growers give two or three trees each, rather than have one farm give 75 or 80 trees," said Moore, who is giving five trees. "The more, the merrier. We want to share the joy of giving."
The New York association has 450 members.
Moore said there are probably more than 1,000 other small tree farms in the state. Non-farmers can contribute trees by signing up on the national organization's website, Friga said.
The drop-off locations will collect trees through Nov. 28. All types of Christmas trees will be accepted, but Moore said they should not exceed 7 feet in height for shipping purposes. Pine trees and fir trees are recommended because they have the best needle retention, he said.
"Last year, my church sent a small Christmas tree to a soldier in Iraq who was from our congregation," he said. "He decorated it, put it on the back of his M1 (tank) and sent us back a photo. He came home this summer and told us how touched he had been by what we had done.
"Imagine touching thousands of people like that."