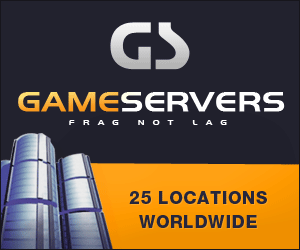 Washington Post
March 18, 2007
Pg. 20
By Karin Brulliard, Washington Post Staff Writer
BAGHDAD, March 17 -- Three trucks rigged with chlorine and explosives blew up in the Sunni insurgent center of Anbar province Friday, killing at least eight people and sickening hundreds, U.S. and Iraqi officials said Saturday. The U.S. military also reported the deaths of six American soldiers in other attacks.
The chlorine bombs -- two near Fallujah and one near Ramadi -- left at least 350 people and seven U.S. soldiers ill from exposure to the chemical, the military said. At least eight people were killed in the Fallujah bombings, including two policemen, said Sadoun Abdul Karim, an official with the Ministry of Interior.
Militant groups have shifted the nature and locales of their attacks as the United States and Iraq deploy additional troops to suppress violence in Baghdad under a month-old security plan.
While no insurgents asserted responsibility for Friday's bombings, an American military spokesman in Baghdad said the chlorine blasts bore the hallmark of the Sunni extremist group al-Qaeda in Iraq, which has fought U.S. and Iraqi forces for control of Anbar province.
"We have seen al-Qaeda in Iraq use this type of tactic to scare the population and use it as a terror weapon," said the spokesman, Lt. Col. Christopher C. Garver .
Shiite militias, once seen by the U.S. military as the biggest threat to Iraq's stability, have stood down as the security plan has been implemented, but Sunni insurgents have asserted themselves. They have taken responsibility in the past two months for devastating car bombings in Baghdad and the downing of six U.S. helicopters.
Recently, insurgents also have targeted Sunni tribal sheiks in Anbar who have cooperated with the Americans. One of the Friday blasts outside Fallujah struck near the home of Khamis al-Hasnawi, a tribal leader who instructed his followers to join the Iraqi police and military in fighting al-Qaeda in Iraq, said Hatam Muhammad, his nephew. At least three of his family members were killed; Hasnawi was unhurt, Muhammad said.
"These explosions show the rest of the Iraqis that Sunnis are being targeted. Criminality is in their blood," said Abdul Sattar Buzaigh al-Rishawi, a sheik who has led a U.S.-backed effort to bring together tribes opposed to al-Qaeda in Iraq. "Their techniques are changing continuously, but we will exterminate them totally by our brave men."
The first blast occurred Friday afternoon when a suicide bomber detonated a pickup truck carrying chlorine near a Ramadi checkpoint, wounding one U.S. soldier and one Iraqi civilian.
Just over two hours later, a bomber detonated a dump truck 10 miles south of Fallujah, killing two Iraqi policemen and causing as many as 100 residents to seek treatment for skin and lung irritation and vomiting, the military said.
Thirty-seven minutes later and a few miles away, a suicide attacker detonated a dump truck carrying a 200-gallon chlorine tank strapped with explosives, sickening about 250 people.
Last month, two chlorine truck bombs in Baghdad killed at least 16 people. Five suicide bombings have involved chlorine in Anbar province since late January, the U.S. military said.
Chlorine causes wheezing, coughing and skin irritation and can be fatal in heavy concentrations. While chlorine bombs here have done little damage compared with traditional bombs, which often kill scores of people at once, the use of chemicals carries sinister symbolism in Iraq, where President Saddam Hussein's forces killed rebellious Kurds and others with poisonous gas.
Also Saturday, a bomb killed four U.S. soldiers and wounded one as they patrolled an area in western Baghdad, the military said. Another soldier was shot and wounded immediately after the blast.
A U.S. soldier was fatally shot during operations in Baqubah, north of Baghdad, the military said. And another soldier was killed and three were wounded Friday when a bomb exploded as they patrolled south of Baghdad, the military said Saturday.
The U.S. military said it detained 18 suspected militants, including possible members of al-Qaeda in Iraq, in raids Saturday in Fallujah and Balad, north of Baghdad.
Roadside bombs killed at least five people and wounded at least 17 across Iraq on Saturday, said Col. Sami Hassan of the Interior Ministry. At least five officers were killed and seven others wounded in four bombings in Baghdad, the northern town of Mosul and Diyala province.
Another policeman was killed when a suicide car bomb detonated at a checkpoint outside the fortified Green Zone in Baghdad; the blast also killed one civilian and wounded another, a national police spokesman said.
No violence was reported in Baghdad's sprawling Shiite neighborhood of Sadr City, where thousands protested Friday at the urging of cleric Moqtada al-Sadr, who called on them to "resist" the U.S. presence in Iraq.
While Sadr continues to cooperate warily with the Baghdad security plan, Amar al-Hakim -- the son of one of Iraq's most powerful Shiite clerics and top Sadr rival -- said at a Najaf rally Saturday that the U.S. military infringes on Iraq's sovereignty, the Reuters news agency reported. Hakim's father, Abdul Aziz al-Hakim, heads the dominant political party in Iraq's parliament and met with President Bush in Washington in December.
Special correspondents Waleed Saffar and Salih Dehema in Baghdad and other Washington Post staff in Iraq contributed to this report.