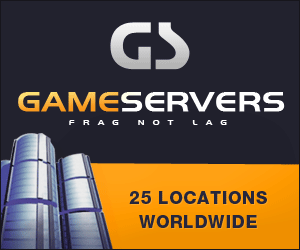 ANDREW SELIGMAN
Associated Press
TUCSON, Ariz. -
Chicago White Sox shortstop Juan Uribe thinks his legal troubles are behind him. Uribe was alleged to have shot a farmer in his native Dominican Republic during the offseason. He also believes someone tried to extort more than $900,000 from him in connection with the case.
"Everyone knows I wasn't involved, and I'm just glad it's over with," he said Friday through an interpreter after going through his first workout with the White Sox.
It might not be over, though.
Uribe and his U.S.-based agent and lawyer Martin Arburua were under the impression that the shortstop no longer had to appear in court and was all but cleared of any wrongdoing this week. A judged ruled that Uribe does not have to appear twice a month but made him put down a $15,400 deposit guaranteeing he will make his next scheduled court appearance March 17.
Arburua said Uribe's attorney in the Dominican Republic told him, "He's not required to go," and the case will likely be dropped.
"It looks like this thing has taken its course," Arburua said.
But attorneys for Antonio Gonzalez Perez, a farmer who accused Uribe of shooting him, believe the shortstop will forfeit the money if he does not show up.
Either way, Uribe spoke like a man in the clear.
"The Uribe family name has kind of been tarnished, but there's a God," Uribe said.
Uribe, his brother, Elpidio, and a friend, Jose Manuel Encarnacion were accused of shooting and wounding Gonzalez and a captain in the Italian Navy with a pistol and a shotgun when the pair walked too close to Uribe's jeep after an argument. Perez filed a civil lawsuit after Uribe allegedly shot him. The navy captain, Dondolin Alessandro, was treated for injuries to his stomach and hands but did not file charges.
Uribe was "in shock" and "just as surprised as everyone" by the allegation because he said he was home when the incident happened. He said he was accused because he's well known in the Dominican Republic, and a messenger would show up at his home everyday seeking money.
At first, the amount was 30 million pesos - $932,624, according to currency Web site OANDA.com. The figure dropped to 300,000 pesos - $9,326.
"(I'm) just glad that (I) waited it out, waited it out," said Uribe, due to make $4.15 million this year. "It's all better now. All they wanted was money, and that's why (my) name was thrown in the hat."
Uribe said in January he might sit out the season after a judge ordered him to make twice-monthly court appearances, but on Friday, he said that was never a consideration.
"Sooner or later, the problem was going to blow over," he said. "But (I) never thought about not playing. I was at home during the time it happened."
Arburua said it might be a "great idea" for Uribe to hire security, but the player nixed that and said he forgives Perez, an acquaintance.
"You can't blame an entire city or population because of what one guy did," Uribe said. "He's a human being, he made a mistake. (I'll) forgive him and move on."
He has no plans to stay in the United States year-round, either, because he's close to his family and enjoys going back home.
"But you never know what the future holds," Uribe said.
For now, his focus is on the upcoming season.
On his first day at camp, Uribe was surrounded by cameras, microphones and notepads, prompting this remark from manager Ozzie Guillen: "I don't have Barry Bonds in camp, but I have Juan Uribe with all the media attention."
Uribe's numbers last season were nowhere near Bonds-like.
He showed up for camp out of shape, drawing criticism from Guillen. Although his defense was solid and he hit 21 home runs, Uribe batted just .235 and had a .257 on-base percentage. And then, there was an unpleasant offseason.
Guillen called what happened "a message to Latin players."
"Over there, you're a hero, people look up to you," he said. "You have to be careful where you go, who you hang around with. That can happen to anyone."