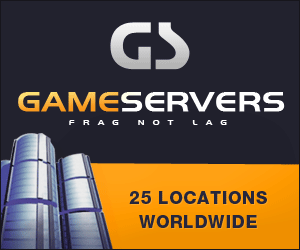 Washington Times
March 19, 2009
Pg. 1
Exclusive

Says mission is to 'control'

By Bill Gertz, The Washington Times
A veteran Chinese intelligence officer who defected to the United States says that his country's civilian spy service spends most of its time trying to steal secrets overseas but also works to bolster Beijing's Communist Party rule by repressing religious and political dissent internally.
"In some sense you can say that intelligence work between two countries is just like war but without the fire," Li Fengzhi told The Washington Times in an interview aided by an interpreter.
Mr. Li worked for years as a Ministry of State Security intelligence officer inside China before defecting to the United States, where is he awaiting a response to his request for political asylum. He gave a rare, detailed interview to The Times on Sunday regarding the activities of the MSS, China's Communist-controlled civilian spy agency.
His prior work as a Chinese spy was confirmed to The Times by a Western government source familiar with his defection. The source spoke on the condition of anonymity because of the sensitivity of Mr. Li's case.
Mr. Li told The Times that the MSS focuses on both counterintelligence - working against foreign intelligence agencies - and the collection of secrets and technology.
The MSS, however, is unique from other nations' intelligence services in that it is patterned after the former Soviet Union's KGB political police. Its most important mission is "to control the Chinese people to maintain the rule of the Communist Party," he added.
Wang Baodong, a spokesman for the Chinese Embassy in Washington, did not address Mr. Li's comments directly but repeated past Chinese government statements regarding its intelligence activities.
"Allegations of China conducting spying activities against the United States are groundless and unwarranted," he said Wednesday. "China never engages itself in activities that will harm other countries' national interests."
Mr. Wang said communist rule in China produced historic economic and social progress and that China has contributed to a more secure world. "This is a fact no one can deny," Mr. Wang said.
On those who leave the party, Mr. Wang said "there are also a handful of people who betray their faith and leave the party, whose acts as well as some people's political lies will never shadow the great feats of the party."
Mr. Li said he left China's intelligence services to protest the agency's role in government repression of political dissidents and religious groups that are outside of the ruling communist system.
The MSS, mainly a foreign intelligence service, is "deeply" involved in domestic repression of nonofficial Christian churches and the outlawed Falun Gong religious group, Mr. Li said.
"The Ministry of State Security is actually not doing things for the security of the country, but rather they spend a lot of effort to control the people, the dissidents, the lower-class Chinese people, and make these people suffer and also make their life miserable," he said.
In the interview, he also said:
*China's spy agency is focused on sending spies to infiltrate the U.S. intelligence community, and also on collecting secrets and technology from the United States. "China spends a tremendous effort to send out spies to important countries like the U.S. to collect information," Mr. Li said.
*China is censoring the Internet to prevent the population from knowing about what occurs outside the country.
*An internal MSS manual that is kept secret from most officers outlines the primary role of the service as the promotion of Communist Party's interests.
*Ongoing cooperation between the CIA and FBI and the MSS in countering international terrorism can be constructive, but U.S. agencies need to be cautious because the MSS is mainly an organ of the Chinese Communist Party, and does not directly serve the interests of the Chinese nation or people, he said.
Mr. Li said he worked in the MSS department in charge of gathering economic, political and technical information in Eastern Europe and Central Asia. Some of the work involved targeting and recruiting foreign nationals who visit China.
He was born in 1968 in northern China and was first recruited into a provincial Chinese intelligence service before being promoted to the MSS in Beijing after several years.
Two groups in China that are a main focus of the MSS are unofficial Christian churches and the outlawed Falun Gong religious group, he said.
The MSS also has targeted pro-democracy activists, like those who were involved in the mass demonstrations in Beijing's Tiananmen Square in 1989, he said.
The MSS is China's main civilian spy service that is viewed by U.S. intelligence officials as one of the world's most active in stealing secrets and running foreign spies. The military counterpart, the Second Department of the People's Liberation Army, or 2PLA, is focused on stealing foreign technology, much of it for weapons and military systems.
Together, the Chinese services are estimated to have several thousand trained operatives working around the world, most posing as diplomats, journalists, business representatives and academics. Thousands of other Chinese nationals also function as semiprofessional information gatherers.
Former FBI Special Agent I.C. Smith, a specialist in Chinese counterintelligence, confirmed that the MSS focuses its activities on penetrating U.S. intelligence and government agencies.
"The goal of every intelligence agency is to get someone inside, and in the case of Chinese, they use not just intelligence people but academics and everybody else," Mr. Smith said in an interview.
Mr. Li said his access to information that was banned for the general public helped him to turn against the system, including internal reports on party ideology and information on American values of freedom and democracy.
Mr. Li said that as a doctoral candidate, the MSS sent him to study at an American university, an experience that influenced in his decision to defect. In 2004, after he defected, he was declared an enemy of the state by the MSS in at least two notices sent to security offices in China.
According to U.S. counterintelligence officials, China, unlike the Soviet Union, has had only a small number of defections of intelligence officers like Mr. Li over the past 30 years.
Another spy who defected was a Chinese intelligence officer known publicly by the code-name "Planesman," who gave the FBI data that led to 1985 arrest of CIA interpreter Larry Wu-Tai Chin.
Another intelligence defector was Senior Col. Yu Jungping, a military intelligence officer once posted to the Chinese Embassy in Washington who came over in the 1990s.
Mr. Li was in Washington to participate in a conference sponsored by the Falun Gong, a Buddhist-oriented group that advocates the replacement of the Chinese communist government. Mr. Li said he announced his formal withdrawal from the Communist Party at the conference, along with that of his father, who is also in the United States.
Mr. Li said he is neither a Christian nor Falun Gong member, but that his interest in religion and fear of being persecuted by the MSS contributed to his decision to defect.
Mr. Li said he thinks there are significant numbers of pro-democracy MSS officers inside the service, including those at high levels, who do not support the party and are "even anti-Communsit Party" but fear taking any action.
"But I sincerely hope these people can play a special role in getting rid of the Communist Party," Mr. Li said.
The former intelligence officer, whose family left China with him, said it took him several years to change his views. "After a few years of my personal experience inside the system, I really knew that the Communist Party is very bad," he said.
"My true ideal, actually, in this Chinese security department is really to do something for the Chinese people and the nation. But I really hated doing things just for the interest of the Communist Party and a lot of times those things that are in the interest of the Communist Party are doing harm to the Chinese people."