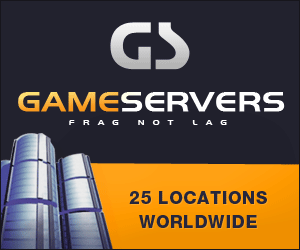 Washington Post
November 6, 2007
Pg. 16
By Edward Cody, Washington Post Foreign Service
BEIJING, Nov. 5 -- China and the United States announced Monday that they will set up a military hotline between Beijing and Washington to avoid misunderstanding during any moments of crisis in the Pacific.
The hotline, a safeguard that the United States has promoted for some time, symbolizes an improvement in military relations between the two countries. It also underlines the degree to which China's rapidly improving military has come to be seen as a factor to be dealt with in the Asia-Pacific region.
China's Defense Ministry long resisted the idea of such a direct line, with officials noting they have no such arrangement with any other country. But Gen. Zhang Qinshen, the deputy chief of staff, said at a Singapore security conference in June that China was ready to proceed. He did not explain what caused the change in attitude, but President Hu Jintao's government has made good relations with the United States a pillar of its foreign policy.
On Monday, Defense Secretary Robert M. Gates, who was in Beijing on a three-day visit, told reporters that he and Chinese Defense Minister Cao Gangchuan formally agreed to set up the link, which amounts to a dedicated 24-hour phone line. Cao, more reserved, said the two leaders ordered technical work to be stepped up but did not say when the line might be in operation.
"We reached agreement on implementation of a direct telephone link between our two defense establishments," Gates said. "We discussed the need to move forward and deepen our military-to-military dialogue, including that on nuclear policy strategy and doctrine. We agreed to enhance military exchanges at all levels."
In 2001, a U.S. reconnaissance plane collided with a Chinese interceptor off southern China, setting off a crisis that led to a freeze in contacts between the militaries. But in the past few years, those contacts have gradually been renewed. U.S. military authorities in the Pacific have said better communication could help prevent China's military from becoming an adversary of U.S. forces in the region. Nevertheless, relations have remained clouded by mutual suspicion.
U.S. military and political leaders repeatedly have questioned the goals of China's military improvement program, calling for more transparency. Gates said he reiterated those concerns in the talks with Cao, urging more contacts "to improve communications and reduce the risk of misunderstanding."
The Chinese military budget rose to nearly $45 billion this year, an increase of almost 18 percent. Pentagon specialists have said total military expenditures could be several times that figure if weapons purchases were taken into account. But China's spending still remains a fraction of the U.S. military budget, programmed at $623 billion for fiscal 2008.
Gates said he also raised U.S. concerns over China's successful anti-satellite test in January. He gave no indication that Cao was forthcoming. Some U.S. specialists have suggested the anti-satellite program is aimed at developing a threat to U.S. military satellites and would be used for weapons-targeting and navigation during any crisis in the Taiwan Strait.
On the other side, China's leadership has noted that the United States remains the main arms supplier for Taiwan, which Beijing regards as a part of China, and is committed to helping the self-ruled island defend itself. A crisis over Taiwan could be the most critical moment for use of the hotline, which has been under discussion since a meeting in 2006 between Hu and President Bush.
Guo Boxiong, a vice chairman of the Communist Party's Central Military Commission, stressed the Taiwan issue in a separate meeting with Gates. "We should properly handle the sensitive issues that may influence the development of relations between the two countries and two armed forces, especially the Taiwan issue," the official New China News Agency quoted him as saying.
Gates was on his first visit to China as defense secretary. In addition to the talks with Cao, also a vice chairman of the Central Military Commission, Gates was scheduled to talk Tuesday with Hu, the party leader and commander in chief of the army.