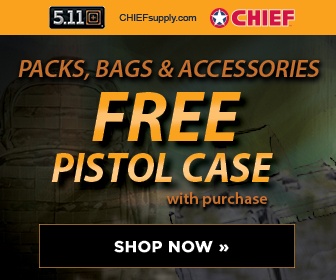 New York Times
March 5, 2008 By David Lague
BEIJING — China announced a further sharp increase in military spending on Tuesday, a day after the United States renewed its warning that a lack of openness surrounding the rapid buildup of China's armed forces posed a threat to stability in Asia.
China's military budget for 2008 will increase by 17.6 percent to 417.8 billion yuan, or about $58.8 billion, Jiang Enzhu, spokesman for the National People's Congress, China's legislature, said at a news conference.
This follows a 17.8 percent increase in 2007.
Military experts in the United States and elsewhere say Beijing's real military spending is at least double the announced figure. But even if it was double, China's yearly military budget would still be only about one-fourth the size of the Pentagon's.
Before the annual legislative session, which begins Wednesday, Mr. Jiang also said the situation in the Taiwan Strait was "grim and complex," and called on the Taiwanese president, Chen Shui-bian, to halt what Beijing described as unacceptable moves toward independence. China considers the island of Taiwan a breakaway province.
China has increased annual defense outlays by double-digit percentages most years in the past two decades to pay for an array of modern weapons and better training and conditions for the 2.3 million people in its military, the world's biggest standing force.
Foreign security experts say those sustained increases have put China on track to become a major military power and the country most capable of challenging American dominance in East Asia.
They also say China's main objective is to develop the firepower to overwhelm Taiwan in the event of a conflict while deterring or delaying any American forces sent to help defend the island.
Senior Chinese officials dismiss those assessments.
Mr. Jiang said the increase in spending this year was purely defensive and would allow for the upgrading of equipment, along with better pay and benefits for service people.
As a proportion of government outlays, the amount is less than what the United States, Russia, India and France spend on their militaries, he said.
"China's limited armed forces are totally for the purpose of safeguarding independence, sovereignty and territorial integrity," Mr. Jiang said. "China will not pose a threat to any country."
In its annual report to Congress on the Chinese military, released Monday, the Pentagon said the outside world had limited knowledge of the motivation behind China's accelerating buildup and the abilities it was developing.
China has yet to give detailed reasons for its modernization or to publish complete figures on military spending, the report said. "The lack of transparency in China's military and security affairs poses risks to stability by increasing the potential for misunderstanding and miscalculation," it said.
In Beijing, the Chinese government criticized the Pentagon report, saying it distorted the facts.