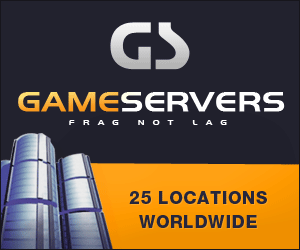 Defense Daily
March 18, 2009
By Dave Ahearn
Hackers are managing to invade military computer systems, though defenses are competent to stymie most attempts of cyber vandals, Air Force Gen. Kevin Chilton, commander of the U.S. Strategic Forces Command, said.
Chilton spoke as a witness in a hearing of the House Armed Services Committee strategic forces subcommittee.
"Are we vulnerable today?" Chilton said. "I would say yes."
The intruders range over a gamut from the "bored teenager" to criminals, up to high-end cyber warriors including those in the forces of nation-states, he said.
"Every day there are attempts to penetrate our network," he reported, "some of which are successful." But "many, many" more are defeated by Department of Defense (DoD) cyber protections.
It is vital for the military to adopt a new culture of awareness of, and preparation against, cyber attacks, he said, adding that routine inspections of any military unit should include inspections of computer gear to ensure that it contains defenses against cyber assaults.
He responded to questions from Rep. Loretta Sanchez (D-Calif.), who asked about cyber attacks, and whether assailants are more likely to invade commercial or military computer systems.
Rep. James Langevin (D-R.I.), asked whether there should be a DoD involvement in a government-wide campaign to thwart cyber assailants.
Chilton replied that currently, DoD efforts center on domains with addresses ending in .mil, but he would welcome a broader effort that would include protecting domains with .gov and .edu addresses.
The general made clear that it isn't necessary to establish a DoD cyber command, because one already exists: "We have a cyber command today, and that is the United States Strategic Command," he said, responding to Rep. Rick Larsen (D-Wash.).
Chilton also said that while the United States doesn't need "a new nuclear weapon," the military does require improved nukes that are more reliable, with added safety and security features, recognizing that in this age, terrorists wish to steal nuclear weapons.
It is important to have reliability, since the United States fields a nuclear force not only to protect itself, but also to protect its allies. Otherwise, each of them might feel compelled to develop their own nuclear weapons, leading to a nuclear proliferation problem. "Our allies rely on the nuclear umbrella provided by the United States," he said.
"We weren't worried about the [Soviet Union operatives] stealing our weapons, because they had plenty of their own," Chilton recalled, speaking to Rep. Ellen Tauscher (D-Calif.), who chairs the subcommittee. He noted that in citing needed improvements, he isn't referring to the Reliable Replacement Warhead plan.
He also cited a need for ballistic missile defense, and space situational awareness. And he said perhaps it would be well to examine export controls designed to prevent sensitive U.S. military technology from falling into foreign enemy hands, to see whether curbs are so tight they prevent U.S. firms from selling more products overseas.