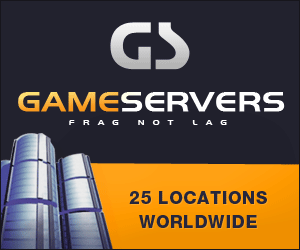 Washington Times
May 23, 2007
Pg. 13
Curable diseases go untreated

By James Palmer, Washington Times
BAGHDAD -- Hanna Yousef Tamer watches hopelessly as her 1-year-old daughter, Mahdi, writhes on the pink sheets inside a crowded ward of the Ibn Al-Baladi Pediatric Hospital in Baghdad's Sadr City section.
The feeble child cries and looks around the bustling room through hollowed eyes, her body wasted from malnutrition and dehydration.
But with the hospital lacking basic medications and intravenous fluids to treat her, doctors and nurses can't do much to help Mahdi. And while the precious drugs are available in pharmacies outside the hospital, the little girl's family can't afford them.
This is familiar territory for Mrs. Tamer, who lost another daughter, Roqia, when the 2-year-old died in 2005.
"Unfortunately, this is becoming common," said Saad Mehdi, 35, a pediatrician at Ibn Al-Baladi.
The rate of mortality in Iraq among children younger than 5 shot up 150 percent between 1990 and 2005, according to a report released earlier this month by the U.S.-based humanitarian aid group Save the Children.
"Conservative estimates place increases in infant mortality following the 2003 invasion at 37 percent," the report said.
In its most startling terms, the group estimates one in eight Iraqis -- 122,000 in 2005 alone -- never make it to their 5th birthday. Of these, half died in the first month of life. Pneumonia and diarrhea accounted for another 30 percent of child deaths.
"In Iraq, children are dying from the easiest curable diseases worldwide like diarrhea and pneumonia, but with the deteriorated health situation in the country, the increase in the number of malnourished children and thousands of displaced living in poverty conditions, the possibility of reducing this high figure is remote," Jaffer Ali, a senior official and pediatrician in the Ministry of Health, told the U.N. Office for the Coordination of Humanitarian Affairs.
Iraq's child-mortality crisis is distressingly visible in Sadr City, a sprawling and embattled Shi'ite slum of 2 million in east Baghdad, home to many of the country's poorest people.
Pediatricians at Ibn Al-Baladi said leaking sewage and the lack of potable water have contributed to a startling increase in waterborne diseases, such as typhoid, which can place children at risk for circulatory failure, overwhelming infections and possibly death if not properly treated.
Shortages of medications, equipment and doctors -- more than half of whom have left the country since the invasion -- have only made things worse.
At Ibn Al-Baladi, 34 pediatricians must cope with hundreds of cases each day, often without antibiotics and intravenous drips.
On a recent morning, the corridors of Ibn Al-Baladi were bustling with adults frantically shuttling children in their arms, while others lugged bags packed with blankets and clothes, and flagons filled with hot tea.
Along one hallway, a group of women in black abayas sat on the floor feeding bottles to their infants.
The hospital's wards were crammed with children like 1-year-old Tahar Nahdi, who was suffering from a severe chest infection. The boy lay pale and unconscious on his back while his mother, Hassna Rhani, 35, swatted flies from his face.
Mrs. Rhani said that for the past five weeks, her family has been unable to afford the $5 necessary to buy Tahar four daily doses of antibiotics that are available in pharmacies outside the hospital.
"The majority of the families that come here can't afford the medications," a nurse said.