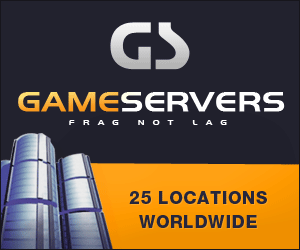 Mideast Stars and Stripes
December 9, 2006
By Lisa Burgess, Stars and Stripes
ARLINGTON, Va. — The "key to victory" in Iraq no longer rests with U.S. troops, a top U.S. military leader said, but instead rests on putting "angry young men to work" restoring basic services, establishing a sound economy and political reconciliation.
"I happen to believe that we have done everything, militarily, we possibly can," Lt. Gen. Peter Chiarelli, Commander Multi-National Corps – Iraq, told Pentagon reporters during a video interview from Samarra, Iraq.
When asked to comment on the Iraq Study Group's recommendation that military commanders should try to remove most U.S. combat forces from Iraq by the first quarter of 2008, Chiarelli said he has not yet read the details of the report and couldn't comment.
Chiarelli acknowledged that 2007 "will be an absolutely critical year" for the situation in Iraq, but said, "I definitely think there's an opportunity to turn things around. There's no doubt in my mind.
"I still believe the mission can succeed if the proper resources are brought to bear [to] the issues at hand," said Chiarelli, who is on his second tour of Iraq and is nearing the end of his assignment.
However, he said, "We need to get out of thinking this is solely a military conflict."
Instead, "the proper political pieces must be in place in order for any of the military economic or social initiatives to take hold or to flourish."
Convincing the Iraq government to hold provincial elections in 2007 — or even just announce a date for such elections — is "absolutely critical" to nipping sectarian unrest in the bud, Chiarelli said.
The reason the elections would be helpful is because Sunnis largely boycotted the January 2006 elections, which led to "an over-representation of Shias" in many provincial councils. New elections could make local governments more representative.
Another measure U.S. officials are hoping to encourage the Iraqi government to take is establishing large-scale jobs programs in order to address Iraq's epidemic unemployment, Chiarelli said.
Chiarelli said his staffers have constructed computer modeling programs to compare the effect employment could have on reducing violence, and "a very small improvement could have a tremendous impact on the violence in and around Baghdad," the three-star said.
Meanwhile, U.S. troops will continue "to look the devil in the eye every day" and do their best to keep the situation in Iraq under control, Chiarelli said.
"We are moving in the right direction, but not as fast as we wish we all were," he said.
But the question that should be asked about U.S. troops in Iraq is, Chiarelli said: "In the absence of our efforts, how much worse would it be?"
Outgoing Defense Secretary Donald Rumsfeld expressed a similar sentiment at a town hall meeting Friday at the Pentagon with Defense Department employees.
"Just take Iraq or Afghanistan: The military can't lose; they can't lose a battle, let alone a war over there, but they also can't win, because it is not a conventional conflict," Rumsfeld said.
The solution to the situations in those two countries will require political and economic activity as part of a "three-legged stool" approach, he said.
"And that takes patience, and we have to understand that as a society, as a people, and not be impatient."