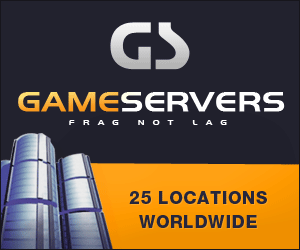 Chicago Tribune
February 24, 2007
By Mark Silva, Tribune correspondent
SYDNEY -- While insisting that the U.S. is committed to seeking a diplomatic solution to Iran's apparent pursuit of nuclear weapons, Vice President Dick Cheney said Saturday that military options are still available.
"All options are on the table," Cheney said during a news conference alongside Australian Prime Minister John Howard, a staunch U.S. ally.
Cheney maintained that the U.S. will work with the United Nations in trying to avert Iran's development of nuclear arms. He warned that it would be "a serious mistake if a nation such as Iran were allowed to become a nuclear power."
His words reiterated a theme the Bush administration has voiced for more than two years. Yet they come at a time of increasing tension over Iran's processing of nuclear fuel--which the International Atomic Energy Agency reported this week is ongoing. Iran insists it is building a civilian nuclear power program.
Bush used the words "all options are on the table" two years ago in Belgium. Cheney repeated the phrase three times during one interview with ABC News while traveling in Australia this week, and said it again Saturday during the brief news conference.
"We are deeply concerned about Iran's activities," Cheney said. Yet the U.S. wants to bring the leverage of international sanctions to bear if Iran does not forfeit its nuclear ambitions, he said. "That's still our preference," he said.
As Cheney crosses the region this week underscoring the Bush administration's commitment to the war in Iraq and rallying key American allies--Australia and Japan--he confronts a growing chorus of criticism at home.
Former President Jimmy Carter, in an interview to be aired Sunday morning by ABC News, sharply criticizes Cheney's record on the war.
"If you go back and see what Vice President Cheney has said for the last three or four years concerning Iraq, his batting average is abysmally low," Carter says of Cheney in an interview with George Stephanopoulos to be shown on ABC's "This Week."
"He hasn't been right on hardly anything, in his prediction of what was going to happen. . . . He's just been almost completely wrong on just about everything he's said."
Cheney, appearing alongside Howard, took the first open questions from reporters that he has fielded during a weeklong tour, after granting individual interviews to ABC News and an Australian newspaper.
"They can never get enough," Cheney said in apparent jest, as he and Howard posed before flashing news cameras in front of a glass wall etched with the Australian seal picturing a kangaroo and emu on either side.
Howard is an unflinching ally in the war in Iraq. But while Cheney was in Australia, he also made a point of visiting Howard's chief rival, Labor leader Kevin Rudd, who is proposing a plan to withdraw troops from Iraq.
What Australia does about its deployment of troops in Iraq is Australia's decision to make, Cheney said.
"It's not for us to suggest to our allies what their appropriate response might be," he said, though the Bush administration has called on NATO nations to increase deployment of troops in Afghanistan, and Britain plans to boost forces there.
Cheney, asked about Britain's decision to begin withdrawing forces from Iraq, said: "We are very comfortable with their decision."