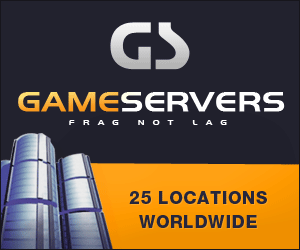 USA Today
November 21, 2006
Pg. 1
U.S. won't be rid of arms until 2023

By Peter Eisler, USA Today
WASHINGTON — The Pentagon has extended its timeline to destroy its aging chemical weapons arsenal until 2023, despite concerns by Congress and watchdog groups that the stockpiles raise the risk of an accident or theft by terrorists.
The new schedule, outlined in Pentagon documents obtained by USA TODAY, means the military won't eliminate its stocks of deadly nerve gases and skin-blistering agents until 11 years after the 2012 deadline set by the international Chemical Weapons Convention. The U.S. government had already asked for a five-year extension from an earlier 2007 deadline.
Communities near the seven sites where weapons are stockpiled have long complained about the delays. Congress echoed those concerns this year, when it called eliminating the stockpiles "a homeland security imperative" and directed the Pentagon in a defense bill to "make every effort" to destroy them by the convention deadline or "soon thereafter."
Pentagon spokesman Chris Isleib said the delay is the result of several factors, including technological challenges in developing and building disposal plants, regulatory delays, and safety and security issues. Even so, he said, the military remains committed to the job and that the war in Iraq has not drained money from the effort.
"Destroying these weapons safely is not a fast or simple process," Isleib said.
Disposal facilities, mostly incinerators, are operating at five sites. The new Pentagon plan, however, would slow construction and operating schedules for two remaining plants near Pueblo, Colo., and Richmond, Ky. Those plants, which will neutralize chemical agents instead of burning them, won't finish that work until 2020 and 2023, respectively, the plan shows.
The Pentagon "is again backsliding on its commitment," Sen. Mitch McConnell, R-Ky., said in a statement.
The projections "are simply unacceptable," he said. "They would subject the people living near (stockpiles) to the dangers of chemical weapons until well into the 2020s."
The military has destroyed 41% of its 31,500-ton chemical arsenal, which includes weapons such as rockets and caches of raw chemical agents. A Pentagon report in April showed that projected costs for destroying all stockpiles have climbed from $2 billion in 1986 to $32 billion today.
Critics say the plan to slow spending and stretch construction at the remaining disposal plants will raise costs and create needless risks of an accidental chemical release or terrorist attack.
"To intentionally put tens of thousands of Americans at an unnecessary risk by continuing to store these weapons is reprehensible," said Craig Williams of the Chemical Weapons Working Group, a Kentucky-based coalition of citizen groups from stockpile sites. "Not only are they ignoring our international treaty obligations, they are undermining the military's … obligation to protect U.S. citizens."
Status of stockpiles
Chemical weapons stockpile sites and disposal status:
Yeah.. you wish I was going to post this....LOL....