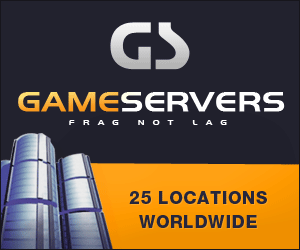 Media: Washington Post
Byline: Sudarsan Raghavan
Date: 29 September 2006
BAGHDAD -- Every time he drove, he feared this moment. Now, it was too late.
As Omar Ahmed neared the checkpoint, he recalled, he saw armed men dressed
in black ordering passengers out of a minivan and checking their identity
cards. Some were told to get back into the van. Others were taken to a
Shiite mosque across the street. The gunmen clutched Glock pistols, normally
used by the Iraqi police.
Ahmed, 30, was a Sunni Muslim. And he was in Shaab, a volatile, Shiite
Muslim-dominated neighborhood. Questions raced through his mind: Was the
mosque a base for a Shiite militia? Were the men members of a Shiite death
squad?
So Ahmed set in motion a ritual that many Sunnis across a divided Baghdad
now practice. He pushed in a cassette tape with Shiite religious songs and
turned up the volume. He wrapped a piece of green cloth that he brought from
the Imam Ali shrine in Najaf, one of Shiite Islam's holiest sites, around
his gearshift.
And he hung a small picture of Imam Ali, the son-in-law of the prophet
Muhammad and the most revered Shiite saint, from his rearview mirror.
To the world outside, he was now a Shiite.
In a city riven by religion, violence and politics, fearful Sunnis and
Shiites are hiding their identities to survive. Their differences -- some
obvious, most subtle -- have become matters of life or death in ways never
before seen in modern Iraq.
As he reached the checkpoint, Ahmed recalled, he was petrified. His wife,
his mother and two small daughters were with him in their gray Honda. He
pulled out his fake identity card, on which his Sunni tribal name,
al-Obeidi, was changed to al-Hussein, a Shiite tribe.
"Deep inside, I was frightened," he said.
'What Is Your Sect?'
For centuries, from the Ottoman Empire to the British-installed monarchy to
the republic eventually ruled by Saddam Hussein, Sunnis were the elite who
got the bulk of government jobs. Shiites, in Hussein's time, were badly
persecuted.
Yet in daily life hardly anyone cared about telling Sunnis and Shiites
apart. It was considered rude to ask a person's sect, and it is practically
impossible to discern from their looks, speech or dress. For generations,
the two sects intermarried, making it difficult to differentiate them by
surnames. They attended the same schools and lived in mixed neighborhoods.
Now, in the fourth year after a U.S.-led invasion toppled Hussein, a
struggle for power is unfolding between Sunnis and Shiites in the political
arena and in the streets of Baghdad. Since the bombing of a Shiite mosque in
Samarra in February, sectarian strife and lawlessness have escalated.
At checkpoints set up by police or by sectarian militias, Iraqis said in
interviews, it is common to hear questions such as "What is your sect?" or
"What is your tribal name?" A wrong response could prove deadly.
On July 9, in Baghdad's al-Jihad neighborhood, Shiite militiamen allegedly
killed 40 Sunnis after erecting checkpoints and checking identity cards.
Three days later, unknown gunmen attacked a bus station in the northeastern
town of Muqdadiyah and separated Sunni men from Shiites. They blindfolded
and handcuffed the Shiites, then shot them in the head.
"People are basically killed or taken away simply because of their name,
their identity or specific affiliations," said Gianni Magazzeni, head of the
U.N. human rights office for Iraq.
In Baghdad, it is difficult to tell a real checkpoint from a fake one.
Police uniforms and badges are easily available on the black market. Shiite
militiamen have infiltrated the Iraqi security forces, while Sunnis have
largely remained outside them. Sunni insurgents have set up checkpoints and
targeted Shiites.
A Fake ID and 12 Tips
"It is like Russian roulette," said Omar al-Azzawi, 33, a tall,
broad-shouldered Sunni computer technician, who curled his fingers into the
shape of a gun and pressed it against his temple. "I like my country, I like
my people. But these days things are really different. To be in Iraq is to
tempt fate."
Azzawi said Shiite militiamen abducted his aunt at a checkpoint in July in
Baghdad's Shula neighborhood. Three days later, police found her body dumped
on a street. Since then, Azzawi has taken measures to protect himself.
From his brown wallet, he pulled out a fake press credential from an
Arabic-language newspaper. It cost him $35. On the red and white badge,
Omar, a common Sunni name, became Amar, a common Shiite name.
Whenever he enters a Shiite neighborhood, Azzawi slips on a large silver
ring worn by many Shiites, especially those considered to be descendants of
Muhammad. He also carries a torba , a round piece of clay Shiites use to
place their foreheads upon when they bow in prayer.
At work, Azzawi said, he often surfs Web sites to learn more about Shiites
and their practices. For instance, he's been learning to recite the 12 imams
of the Shiites, in perfect succession. He's heard that Shiite militiamen at
checkpoints often use this as a test.
"I don't like to learn something that happened more than a thousand years
ago," said Azzawi, who wore black jeans, a black shirt and a thin beard.
"But I have to."
One Web site,
http://www.iraqirabita.org
, offers a 12-point plan for Sunnis
to disguise themselves as Shiites. The No. 1 tip: "Get a forged ID card,
especially if your name is Omar or Othman."
Other tips include keeping a poster of Imam Hussein, the grandson of
Muhammad, and a copy of a Shiite prayer book inside your house; keeping a
set of black clothes, like those Shiites wear to commemorate special
religious occasions; and learning the dates of the births and deaths of the
12 imams.
Tip No. 8: Learn how to curse Yazid, the Sunni caliph whose army killed Imam
Hussein in the 7th century.
And if all else fails, tip No. 11 reads: "It is okay to claim that you were
a Sunni but you were later 'enlightened' and became a Shiite." And tip No.
12 reminds Sunnis to practice all 11 tips well -- and to pray in a
husseiniya, or Shiite mosque.
Azzawi's cousin keeps a latmiya -- sad Shiite chants about the 12 imams --
in his collection of ring tones in his cellphone. He activates it in
majority-Shiite neighborhoods. Other Sunnis have images of Imam Ali or Imam
Hussein on their cellphone screens.
Haki Ismael is a Shiite guard at a government ministry. He lives in
Amiriyah, a mostly Sunni neighborhood. Every time he left, he said, he used
his fake Sunni identity card. But one recent morning, he was kidnapped by
members of the Mahdi Army, the Shiite militia aligned with firebrand cleric
Moqtada al-Sadr. They thought he was a Sunni, he recalled.
So Ismael spoke with an accent typical of Shiites from the south. The
militiamen began to relax. They released him.
Judging by Appearance
Ghassan Khalaf, a Sunni shopkeeper, was saved by his short hair. In June,
Shiite policemen stopped his black BMW at a checkpoint in the mostly Shiite
neighborhood of Bayaa. They saw the picture of Sadr near the speedometer and
Imam Ali on the windshield. But their eyes zeroed in on Khalaf's cousin,
Ahmad Jabbir. He had a long, bushy beard and a white tribal head scarf, worn
by many religious Sunnis.
The policemen asked him for his ID. He did not have a fake one. Worse, his
tribal name was al-Douri, the same as Izzat Ibrahim al-Douri, who was a top
deputy to Saddam Hussein. The policemen pushed Jabbir into their vehicle and
ordered Khalaf to leave.
A few days later, Jabbir's corpse turned up in the morgue, Khalaf said. It
had 24 holes from an electric drill; the head and beard were shaved.
Two weeks ago, a Shiite friend visited Khalaf's home, where photos of Sadr
and Imam Ali are prominently displayed. Like most neighbors, he thought
Khalaf was Shiite. He pulled out his cellphone and asked Khalaf:
"Did you see the last operation the heroes did?"
Then, Khalaf recalled, the friend played a grainy one-minute, 40-second
video of armed men in black dragging a corpse by its shirt and dumping it in
a sandy lot. "God help us get rid of the Salafis and Wahhabis," Khalaf told
him afterward, referring to two Sunni branches.
"They think I am one of them," Khalaf explained later. "If you make a
mistake, they'll find out you have some sympathy for Sunnis. They will kill
me."
The friend asked Khalaf to pull out his blue cellphone with its latmiya ring
tone. Then, he beamed over the video with a Bluetooth device.
"When my friend left, I cried because I remembered my cousin," Khalaf said.
"I thought, 'This is what happened to him.' "
Khalaf kept the video in his cellphone. It had become another piece of his
disguise.
A Song and a Blessing
At the checkpoint, one of the armed men in black ordered Ahmed to get out of
his Honda. His family sat in silence, veiled in fear. The man looked inside
the car and spotted the green cloth and the picture of Imam Ali. A Shiite
religious song flowed through the speakers.
"Where are you coming from?" he asked Ahmed.
"From a ziyara ," he replied in a southern Shiite accent, using the word for
a visit to a shrine.
"God bless you. Go fast," the armed man replied.
Ahmed stepped back into his Honda and drove away.
"I felt like life came back to me," Ahmed recalled.