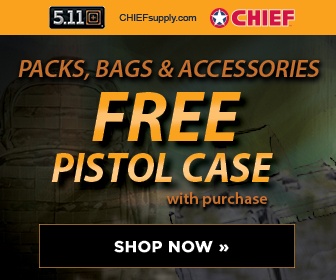 New York Times
March 4, 2008 By Alissa J. Rubin
BAGHDAD — A three-judge panel dropped charges on Monday against two former high-ranking Shiite government officials accused of using the Health Ministry to run death squads and enrich themselves.
The charges and the two-day trial were the most prominent judicial attempts to confront the factional violence that has whittled away at the government's credibility.
But the judges found there was insufficient witness evidence to find the defendants guilty of the murder, kidnapping and corruption charges against them — a decision that shook up Sunnis and troubled some Shiites as well.
Much of the evidence consisted of overheard and secondhand conversations, which the judges said carried less weight than witness accounts.
The trial had been the first effort by the Iraqi government to bring to justice people accused of playing commanding roles in the flood of sectarian kidnapping and killing that traumatized Baghdad in 2005 and 2006.
Feeding doubt about the trial's fairness, many of the prosecution's witnesses had been intimidated and ultimately refused to appear in court.
Defense lawyers, who were visibly pleased with the decision, said the lack of witness accounts was crucial to the panel's ruling. "There was no eyewitness evidence, so in the end the judiciary could not reach a verdict on a crime that carries the death sentence without that," said Ameer Taha, one of the lawyers representing the defendants.
On trial was Hakim al-Zamili, a former deputy health minister and member of the political group allied with the Shiite cleric Moktada al-Sadr, which controlled the ministry from 2005 through early 2007. Also on trial was Hamid al-Shammari, the head of the ministry's 13,000-member security service.
Mr. Zamili was charged with orchestrating the kidnapping and murder of more than a dozen people and with skimming from government contracts. He was also accused of allowing Mr. Sadr's militia to operate out of the ministry and use official cars and ambulances to ferry weapons and abduct Sunni patients from hospitals.
Families of victims were angered by the verdict, saying it appeared that the court was unable to render justice.
"It's a travesty, an absolute travesty of justice," said Ali al-Safaar, whose father, also a deputy health minister, was kidnapped from his home after preparing a report on corruption that identified Mr. Zamili. "How can 13 murder cases and kidnappings and corruption be dealt with in two days?"
For Sunnis, the outcome was deeply discouraging. They contend that a majority of victims of the Health Ministry's militia were Sunnis and that allowing the defendants to go free will give militias the freedom to repeat their acts. A group of Sunni members of Parliament met late into the night on Monday to discuss the trial results.
"I don't think that there was any fairness in this matter," said Saleem Abdullah, a member of Parliament and a spokesman for Tawafiq, the main Sunni bloc. "We are still wondering what happened to Ali al-Mahdawi, who entered the Ministry of Health and didn't come out. So where is he?"
Mr. Mahdawi, a Sunni, was the director general of health for Diyala Province. He attended a meeting at the Ministry of Health on June 12, 2006, and vanished. Mr. Abdullah blamed the Americans for failing to push Iraqis to hold a more rigorous trial.
The Americans "also have the suspicions, but they have political considerations too," he said. "Maybe because Sadr recently froze the Mahdi Army, they are trying not to criticize or provoke him," he added, referring to Mr. Sadr's recent decision to extend a cease-fire for six more months.
The Americans have invested millions in the Rule of Law complex, creating a safe place to hold politically delicate trials. They have deputized legal advisers from several Western countries to help Iraqis develop evidence-gathering techniques and forensics. But for all the work and money, this trial, which officials had held up as a banner example of the progress Iraq had made, ended without holding anyone accountable for horrific crimes.
A spokesman for the American Embassy said it was "reserving judgment" on the outcome and had serious questions about the result. "There remain serious allegations of witness intimidation and other irregularities in this case," said Noel Clayton, an embassy press officer.
But perhaps most worrisome, some officials said, was that if the court could not convict based on the evidence it amassed in this case, which it took months to gather, it could be difficult for the court ever to convict those responsible for sectarian crimes.
Some victims insisted that this was as much about greed and political power as it was sectarian friction. "This is not about Sunni or Shia," said Zainab al-Saffar, a Shiite who testified for the prosecution because her brother was kidnapped. "This is because these are criminals; it's about money."
Ms. Saffar has been threatened for months, receiving menacing messages on her cellphone that warned her not to press her case or testify against Mr. Zamili. One recent message said, "Start praying because Judgment Day is close."
Ahmad Fadam contributed reporting.