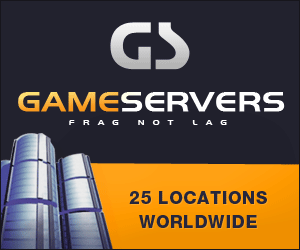 Washington Post
April 18, 2007
Pg. 2
By Josh White, Washington Post Staff Writer
All charges against a U.S. Marine accused of killing five civilians in Haditha, Iraq, have been dismissed, part of a decision that grants him immunity to testify in potential courts-martial for seven other Marines charged in the attack and in an alleged coverup, Marine Corps officials said yesterday.
Murder charges against Sgt. Sanick P. Dela Cruz were dropped on April 2, when the convening authority, Lt. Gen. James N. Mattis, agreed to give Dela Cruz "testimonial immunity" in the case.
Lt. Col. Sean Gibson, a spokesman at Camp Pendleton, Calif., where the cases are underway, said yesterday that Dela Cruz "has agreed to provide testimony" in other cases and that all charges against him were "dismissed entirely." An attorney representing Dela Cruz declined to comment.
The Marines allegedly shot and killed as many as two dozen civilians, including women and children, in an Iraqi village in November, 2005. The Marine Corps chain of command has been accused of not investigating the shootings until months later.
Dela Cruz is one of four Marines charged in connection with the civilian deaths. Four officers face charges related to their alleged failure to thoroughly investigate the shootings despite civilians' allegations of a massacre. Article 32 hearings, the rough equivalent of civilian grand jury proceedings, have not been scheduled for the other Marines.
The shootings occurred on Nov. 19, 2005, immediately after a convoy carrying Marines from Kilo Company, 3rd Battalion, 5th Marine Regiment, was struck by a roadside bomb as it was returning to base after a routine mission. The blast destroyed a Humvee, killed a member of the unit and injured two others.
The Marines contended that the group of men in a nearby taxi whom they shot appeared suspicious, and that they then assaulted several homes in the area because they believed they were under attack.
Dela Cruz told Naval Criminal Investigative Service (NCIS) investigators that his platoon leader, Staff Sgt. Frank D. Wuterich, shot five Iraqi men who had been ordered out of the taxi, according to a sworn statement obtained by The Washington Post. Dela Cruz admitted that he then shot into the bodies of the men, who he believed were dead, according to the investigative documents.
"As I crossed the median I saw one of the Iraqi civilians, who was standing in the center of the line, drop to the ground," Dela Cruz told investigators. "Immediately afterwards another Iraqi standing by him raised his hands to his head. I then heard other small arms fire and looked to my left and saw Sgt. Wuterich kneeling on one knee and shooting his M16 in the direction of the Iraqi civilians."
Wuterich and other Marines then allegedly stormed three houses and opened fire on people inside, killing some as they lay in bed.
Wuterich and his attorneys have said that the Marines followed their rules of engagement and attacked the houses because their lives were threatened. Wuterich said in an interview on CBS News's "60 Minutes" that he did not fire a single shot inside the houses. But he has been charged in connection with numerous civilian deaths.
Attorneys representing Wuterich said that they are prepared to defend their client against Dela Cruz's allegations and that they feel officials have put Dela Cruz in a difficult spot. "We feel bad that Dela Cruz has been further victimized by being put in a position now, apparently, of having to turn on his own brothers," said Neal Puckett, one of the attorneys.
Dela Cruz provided NCIS investigators with several accounts last year, admitting more involvement in each version. He said the Iraqi men whom he shot were already dead. He referred to his action as an emotional outburst that followed the killing of a member of his unit.