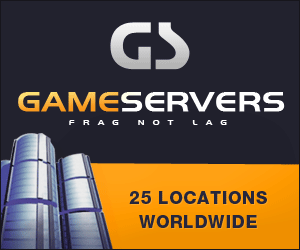 Atlanta Journal-Constitution
June 24, 2008
Pg. 1
A nightmarish summer of death and anguish deepens Turner's bond with the soldiers of Bravo Company.
By Moni Basu, Atlanta Journal-Constitution
Part 3 in an exclusive series
Baghdad--In his black Army shorts and gray T-shirt, Chaplain Darren Turner crunches through thick gravel on his way to the gym, a place that relieves him, if just for an hour, of being friend and father to a thousand soldiers at war.
The 10-minute walk across Forward Operating Base Falcon is a routine part of Turner's day--except when a rocket whizzes overhead.
He hears that eerie sucking sound and drops to his knees.
Boom! The missile slams into a dirt road about 75 yards away, shaking the ground beneath him. Shrapnel flies past, pinging off a concrete wall.
"I've already had my workout, and I haven't even gone to the gym yet," he says, trying to stay calm. "Wow. That was a close one."
His pulse racing, Turner runs instinctively into the first-aid station, where Master Sgt. James Alderson winces in pain. His blood-soaked shirt hangs on the back of a chair.
"That hurts," Alderson says to the medics. "Son of a --" He catches his language in front of the chaplain.
Alderson has shrapnel lodged under his left arm, but he's going to be all right.
"I'm glad you're OK," Turner says. "Crazy day."
He runs brazenly back outside, unstoppable in his quest for a workout.
Last summer, Turner, 35, worried much more about dying. He learned to rely on his "bullet-proof faith."
On this day in early March, he isn't paralyzed by fear. Deep in his soul, he rests in his devotion to God.
"I don't want my kids to grow up without their dad. But I'm OK with dying," he says, scanning the gravel for shrapnel.
He picks up a shard of metal that's still hot--a souvenir for his desk, a reminder of life's fragility.
He continues on his way through this crowded base in southeast Baghdad. Designed to house 5,000, Falcon's barracks were full when Turner's flock arrived in May 2007 as part of the troop surge ordered by President Bush.
The chaplain and his unit, the Fort Stewart-based 1st Battalion, 30th Infantry Regiment, were relegated to dusty tents.
Turner chose one tucked away at one end of the battalion's encampment, so soldiers could slip unnoticed into his office. A uniformed man seeking emotional help risks ridicule, especially in an infantry unit where a "suck-it-up" attitude reigns.
On his trek to the gym, Turner thinks about how close that rocket landed to the 70 rows of tents that serve as home.
As he nears the basketball courts, he hears someone call his name.
"Hey, sir! Over here."
The sun is high in the sky, and Turner strains to see who it is.
"Aren't you gonna play basketball?"
Turner squints and realizes the guys on the court are from the battalion's Bravo Company, here from nearby Patrol Base Hawkes for 24 hours of relaxation. Among them are Sgt. Luke Hitchcock and Spc. John Figueroa, known as "Hitch" and "Fig." It's the first time they've had a chance to play basketball together in almost a year.
"C'mon, sir," they yell. "It's us!"
Turner can't refuse. Not after last summer. Not after what the platoon went through.
* * *
Fig was a zombie, his eyes vacant, his speech slurred. It was as though he was drunk all the time in a place where there is no alcohol. "Pray that I can keep my sanity," he told the chaplain last summer.
Not yet two months in Iraq, and Fig was useless as a warrior.
On July 6, the 24-year-old soldier from Bayamon, Puerto Rico, had entered a building suspected of housing insurgents in rural Arab Jabour. With him was his roommate, Pfc. Bruce Salazar Jr. They were clearing the premises, eyes darting from corner to corner, M-4 rifles locked and loaded.
Arab Jabour, just 10 miles southeast of central Baghdad, had not seen a sustained U.S. presence since November 2005. In its absence the area had become a petri dish for terrorism. Amid the corn fields, tomato crops and date palm groves, a lethal and unseen enemy thrived.
That July day, a bomb exploded in the building with everyone still inside. Fig dodged debris crashing off the walls and ceiling. The billowing smoke filled his eyes and lungs. He yelled for help.
"Salazar! Salazar! Where are you at, man?"
When Fig got closer to where his friend had been standing, he was in complete disbelief.
He saw only pieces of flesh.
Four days later, a roadside bomb hit Fig's Humvee. His brain swelled from the concussion. He lost short-term memory. He was flown to Ibn Sina, the combat hospital in the Green Zone, for traumatic brain injury.
When Fig returned to Patrol Base Hawkes, where Bravo Company is stationed, disturbing dreams robbed his sleep. He shut down, quit speaking. He found comfort in food and gained weight.
Hawkes is a rustic outpost where last summer there was no electricity, no air-conditioning, no phones, no Internet.
No distractions.
A man can go crazy reliving his nightmares.
Fig's squad leader, Sgt. Hitchcock, could see his soldier going down. He had to get Fig help.
Hitch isn't sure God exists. But it had been a relief for him to talk to Turner about the day Salazar died. The chaplain, bound by rules of confidentiality, was "safe," Hitch figured. He sent Fig to see him.
Turner prayed with Fig for the souls of the dead. And for the souls of those who survived. Fig felt a calm that had escaped him the day Salazar died.
But on Aug. 11, Fig would need the chaplain again.
His platoon was clearing brush and reeds, potential hiding places for insurgents, when a young private took a shot from a sniper. He was evacuated to the combat hospital. Then, five Bravo soldiers entered a house to conduct a search.
It was booby-trapped: Thirty pounds of explosives hidden under the stairwell detonated without warning.
Fig watched in horror as only one man emerged alive.
Such is the nature of war here: There are no designated battlegrounds. Front lines are drawn through a neighborhood, a street, a house.
As their beloved friends' bodies were flown away, Fig and his platoon learned the private waiting for surgery to remove a round from his liver had bled to death at the hospital.
Turner arrived at the patrol base immediately. The Army's 13-week chaplaincy course had taught him plenty about how to handle "critical incident stress." But when he saw Bravo's 2nd platoon, it was as though he had studied for his finals and forgot everything on exam day.
He sat on the ground with them, cried with them.
Infantrymen think they're tough. But Turner knew their sorrow would leak out somehow. Maybe they'd get angry, take it out on Iraqi villagers or talk down to their wives. Maybe they'd threaten to kill themselves.
He gently prodded them to describe what they saw and smelled, what they feared most.
He knew he could not instantly heal his men. That could take a lifetime.
Turner returned from Hawkes to Falcon to plan another memorial ceremony in the chapel, where just a few weeks earlier he had eulogized Salazar. He worried there might not be enough room on the stage for five upended rifles, five pairs of boots.
The 3rd Infantry Division videotapes its memorial ceremonies to send home to the families. Turner encouraged speakers to look into the lens, to talk directly to the soldiers' loved ones.
"There is a time to heal, a time to die," he said when it was his turn to speak.
Then he turned to the camera.
"The sting of their deaths has pierced us deeply. Not only has it pierced us, but it's also reached their wives, children, fathers, mothers, brothers, sisters. . . ."
He fell silent. His bottom lip quivered. He felt hot tears coming out of his eyes, stuff dribbling from his nose.
"It hurts so much to lose them," he managed to say. It was as though he had lost his own sons.
He retreated to his tent. He needed time and space to grieve. He had a hard time swallowing his own prescription that grief is a slow process. He wanted a quick out.
* * *
Chaplain Turner would conduct memorials for 13 soldiers before 2007 came to a close. The ceremony would get easier with time, but not the heartache.
Turner's grieving shaped the way he would relate to soldiers throughout the deployment--whether it was on a foot patrol or a basketball court, as it was on this afternoon at Falcon.
The earlier rocket attack has not fazed the guys from Bravo's 2nd platoon. Not after what they have suffered.
All but three soldiers have hit IEDs. Ten have received Purple Hearts. Six of the platoon's nine vehicles were destroyed by last August. Only eight of the original three dozen men remain at their patrol base. Some died. Others got sent home with injuries or were reassigned to less stressful duties.
Turner grabs the basketball. On the court, he shows no mercy.
"Damn, the chaplain's good," Hitch says. "I wouldn't have asked him to play if I had known."
Fig goes for a layup. He has learned to laugh and smile again. Now he's cursing himself for missing the shot.
"Hey, Fig, watch your mouth," Hitch shouts.
Don't want to offend the chaplain.
No one passing by would ever see them as nine guys and the chaplain, but simply as 10 soldiers on the court. Ten men who have an understanding honed from what they have already shared--and what they fear is still to come.