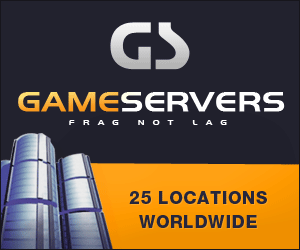 New York Times
January 2, 2007
Pg. 1
By David E. Sanger, Michael R. Gordon and John F. Burns
WASHINGTON, Dec. 31 — President Bush began 2006 assuring the country that he had a "strategy for victory in Iraq." He ended the year closeted with his war cabinet on his ranch trying to devise a new strategy, because the existing one had collapsed.
The original plan, championed by Gen. George W. Casey Jr., the top commander in Baghdad, and backed by Donald H. Rumsfeld, then the defense secretary, called for turning over responsibility for security to the Iraqis, shrinking the number of American bases and beginning the gradual withdrawal of American troops. But the plan collided with Iraq's ferocious unraveling, which took most of Mr. Bush's war council by surprise.
In interviews in Washington and Baghdad, senior officials said the White House, the Pentagon and the State Department had also failed to take seriously warnings, including some from its own ambassador in Baghdad, that sectarian violence could rip the country apart and turn Mr. Bush's promise to "clear, hold and build" Iraqi neighborhoods and towns into an empty slogan.
This left the president and his advisers constantly lagging a step or two behind events on the ground.
"We could not clear and hold," Stephen J. Hadley, the president's national security adviser, acknowledged in a recent interview, in a frank admission of how American strategy had crumbled. "Iraqi forces were not able to hold neighborhoods, and the effort to build did not show up. The sectarian violence continued to mount, so we did not make the progress on security we had hoped. We did not bring the moderate Sunnis off the fence, as we had hoped. The Shia lost patience, and began to see the militias as their protectors."
Over the past 12 months, as optimism collided with reality, Mr. Bush increasingly found himself uneasy with General Casey's strategy. And now, as the image of Saddam Hussein at the gallows recedes, Mr. Bush seems all but certain not only to reverse the strategy that General Casey championed, but also to accelerate the general's departure from Iraq, according to senior military officials.
General Casey repeatedly argued that his plan offered the best prospect for reducing the perception that the United States remained an occupier — and it was a path he thought matched Mr. Bush's wishes. Earlier in the year, it had.
But as Baghdad spun further out of control, some of the president's advisers now say, Mr. Bush grew concerned that General Casey, among others, had become more fixated on withdrawal than victory.
Now, having ousted Mr. Rumsfeld, Mr. Bush sees a chance to bring in a new commander as he announces a new strategy, senior military officials say. General Casey was scheduled to shift out of Iraq in the summer. But now it appears that it may happen in February or March.
By mid-September, Mr. Bush was disappointed with the results in Iraq and signed off on a complete review of Iraq strategy — a review centered in Washington, not in Baghdad. Whatever form the new strategy takes, it seems almost certain to include a "surge" in forces, something that General Casey insisted earlier this year he did not need and which might even be counterproductive.
In a telephone interview on Friday, General Casey continued to caution against a lengthy expansion in the American military role. "The longer we in the U.S. forces continue to bear the main burden of Iraq's security, it lengthens the time that the government of Iraq has to take the hard decisions about reconciliation and dealing with the militias," he said. "And the other thing is that they can continue to blame us for all of Iraq's problems, which are at base their problems."
Yet if Mr. Bush does send in more American forces, historians may well ask why it took him so long. Some Bush officials argue that the administration erred by refusing to send in a bigger force in 2003, or by sufficiently bolstering it when the insurgency began to take hold.
This year, decisions on a new strategy were clearly slowed by political calculations. Many of Mr. Bush's advisers say their timetable for completing an Iraq review had been based in part on a judgment that for Mr. Bush to have voiced doubts about his strategy before the midterm elections in November would have been politically catastrophic.
Mr. Bush came to worry that it was not just his critics and Democrats in Congress who were looking for what he dismissed last month as a strategy of "graceful exit." Visiting the Pentagon a few weeks ago for a classified briefing on Iraq with his generals, Mr. Bush made it clear that he was not interested in any ideas that would simply allow American forces to stabilize the violence. Gen. James T. Conway, the Marine commandant, later told marines about the president's message.
"What I want to hear from you is how we're going to win," he quoted the president as warning his commanders, "not how we're going to leave."
Sectarian Killings Escalate
When 2006 began, the United States military did not have a systematic means of tabulating sectarian attacks in Iraq. The Sunni-led insurgency was the focus of Mr. Bush's statements, and its destruction the focus of American military strategy.
The Bush administration was jolted on Feb. 22 when Al Qaeda blew up the Askariya Mosque in Samarra, a carefully plotted effort to fan sectarian passions, prompt Shiite retaliation and make Iraq ungovernable.
The day of the explosion, Shiites in Sadr City poured into the streets carrying banners and flags. Men, some dressed in black, the traditional dress for the Shiite militia in the area, piled into open back trucks, carrying weapons and shouting slogans of loyalty to Shiite saints. In Baghdad, Zalmay Khalilzad, the American ambassador to Iraq, went to Prime Minister Ibrahim al-Jaafari to insist that the Iraqi government impose a 24-hour nationwide curfew. Mr. Jaafari, a member of the Shiite Dawa Party, was not persuaded.
"You've been here six months, and all of a sudden you know my country better than I do," Mr. Jaafari replied, according to an official who witnessed the exchange. But even some Iraqi leaders, including the current national security adviser, Mowaffak al-Rubaie, echoed Mr. Khalilzad's advice. "I remember saying to him: 'this is going to be the trigger of an all-out civil war,' " Mr. Rubaie said.
Mr. Jaafari insisted that he had a plan, which involved closing the Sunni television stations in the country, though as the violence grew he belatedly imposed a curfew that evening. It was the beginning of a debilitating pattern. The Shiite-dominated government did too little to protect Sunni citizens. Shiite militias took matters into their own hands. And the American military struggled to hold the city together with overstretched units.
It was clear that the retaliation was highly organized. Sunnis in the eastern portion of Baghdad, in an area called Rusafa, reported that Shiites in SUV's were pulling up, knocking on doors, and seeking specific people. Bodies surfaced in sewers and garbage heaps days later.
When the killing abated, President Bush and his top aides declared that the worst had passed. Both Sunnis and Shiites had "looked into the abyss and did not like what they saw," the president said.
Renegade militias were a concern but "not a major long-term problem as long as the Iraqi armed forces and the Iraqi police continue to be loyal to the central government, as they have been," Gen. Peter Pace, the chairman of the Joint Chiefs of Staff, said in a March 5 appearance on the NBC News program "Meet the Press."
Sectarian-inspired executions, however, rose from almost 200 in January to more than 700 in March, and continued upward, according to the Pentagon.
Even as the violence grew, General Casey, the top American commander in Iraq, appeared confident. He had served as a senior aide for the Joint Chiefs of Staff at the Pentagon, where he gained the confidence of Mr. Rumsfeld before being sent to Baghdad in 2004. At 58, the four-star general reported directly to the defense secretary.
Mr. Rumsfeld had mused publicly that history showed that it could take a decade or so to defeat an insurgency. He was eager to turn over responsibility for the war to the Iraqis and to reduce the American footprint in Iraq as quickly as possible.
General Casey and Gen. John P. Abizaid, head of the United States Central Command, appeared to be like-minded. During the summer of 2005, General Casey had forecast "fairly significant reductions" in American troops by the summer of 2006, an assessment that the commander said reflected "feelers" from Sunni insurgents that they might be willing to negotiate and lay down their arms.
Some of General Casey's aides have said that in developing troop withdrawal plans they were cognizant that the Bush administration had not taken any steps to expand the American military presence despite a persistent insurgency, and seemed to have little appetite for substantially expanding the war effort.