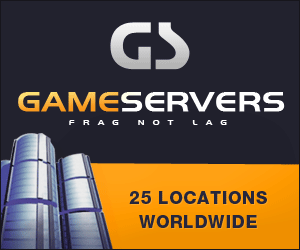 By Mussab al-Khairalla
BAGHDAD, Dec 1 (Reuters) - Insurgents are winning the intelligence
war against U.S-backed troops in Iraq, Deputy Prime Minister Ahmad Chalabi
said on Thursday, but he promised to tackle the problem.
"We are fighting in a battle where Baathists and terrorists know
more about us than we know about them," Chalabi, who helped convince the
United States to go to war against Saddam Hussein, told a news conference to
outline his programme ahead of Dec 15 parliamentary elections. "We have to
change this."
Iraqi and U.S. officials have said intelligence is the key to
defeating the Sunni-led insurgency waging a relentless campaign of suicide
bombings, shootings and assassinations against civilians and the Shi'ite-
and Kurdish-led government.
Chalabi's grim view of Iraq's intelligence services came a day after
U.S. President George W. Bush unveiled a strategy based on training Iraqi
security forces so they are strong enough to fight insurgents alone, letting
U.S. troops home.
Chalabi recently broke with an Islamist-dominated coalition, saying
he would follow a more secular political course with his Iraqi National
Congress List. Polls conducted after the war showed he was one of the least
popular public figures in Iraq.
Now ostracised by many in the U.S. Defence Department where he was
once lauded, he blamed what he called a lack of sovereignty for many of
Iraq's problems in an apparent reference to U.S. influence in the country.
He said more Iraqi control over policy would improve the
intelligence agencies.
ELECTIONS
Iraqi politicians are facing the first elections for a full
four-year term since a U.S.-led invasion toppled Saddam in 2003.
Chalabi accused Iraq's former interim government, headed by his
rival Iyad Allawi, who remains close to Washington and is a strong contender
in the December polls, of engaging in corrupt arms deals and exposing the
armed forces to extra dangers.
"The Iraqi army needs new weapons. We suffered when the interim
government brought weapons from eastern Europe in deals marred with
corruption difficult to comprehend," he said, referring to deals struck
during Allawi's tenure.
"This exposed our forces to more danger."
Chalabi visited Washington, where he keen to restore his standing,
last month and met Secretary of State Condoleezza Rice -- angering Iraq war
critics who denounced the visit of the man most associated with flawed
pre-war intelligence.
The former mathematics professor denies giving U.S. officials false
intelligence about Saddam's alleged weapons of mass destruction.
In Iraq, many voters mistrust him as a wealthy exile who has
returned to seek power, and he is also remembered for fleeing Jordan in a
1980s banking scandal. He was convicted in absentia on charges of
embezzlement, but says the charges were trumped up.
Since returning to Iraq in April 2003 with U.S. forces, he has
manoeuvred around Iraq's sectarian and political minefields by striking
alliances that enabled him to rise to deputy prime minister and head a
powerful body that supervises oil policy.