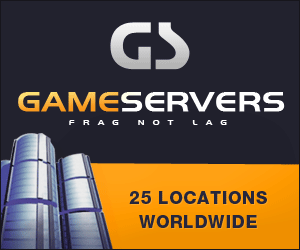 WASHINGTON, Oct 23 (Reuters) - Ahmad Chalabi, the Iraqi leader accused of giving the Bush administration flawed information about Saddam Hussein's weapons program, will visit Washington in November amid speculation that U.S. officials view him as an acceptable candidate for Iraqi prime minister.
Chalabi, who is now Iraq's deputy prime minister, is expected to meet with Treasury Secretary John Snow next month to discuss the progress of economic reconstruction, a Treasury spokesman said on Sunday.
A date for the meeting has not yet been announced.
A State Department spokesman said Chalabi could also meet with Secretary of State Condoleezza Rice. No meeting has been announced.
The November visit was first reported by Time magazine, which said in its Oct. 31 edition that Chalabi is due to meet with national security adviser Stephen Hadley.
Time quoted unnamed administration officials as saying Rice and Hadley both view Chalabi as "a plausible and acceptable" candidate for prime minister in the next round of Iraqi elections due Dec. 15.
The longtime Iraqi exile began attracting U.S. attention as a potential prime minister after Washington decided Iraq's current premier, Ibrahim Jaafari, had discredited himself by seeking overly friendly relations with Iran, Time said, quoting unnamed administration officials.
State Department spokesman Edgar Vasquez denied the United States has any preferences. "What we've been saying all along is that this is an Iraqi process. The Iraqi people will determine who their representatives are," he said.
U.S. officials saw Chalabi as a possible postwar leader of Iraq before the 2003 invasion, when Chalabi was the best-connected Iraqi politician in Washington.
His Iraqi National Congress directed defectors to the U.S.
government with intelligence on Iraq's weapons program that critics now say was largely crafted to prod the United States into taking action against Saddam.
The Pentagon, one of Chalabi's main prewar supporters, paid the INC $340,000 a month for intelligence on Iraq.
Chalabi had a falling out with his U.S. backers after no stockpiles of weapons of mass destruction were found in Iraq. U.S. troops raided his home in early 2004.
But a presidential commission in March quoted the CIA as saying the Chalabi group had little influence on assertions that President George W.
Bush used to justify the invasion.
A U.S.-educated mathematician and businessman, Chalabi was also a source on prewar Iraq for New York Times reporter Judith Miller, who is now at the center of an investigation into the leaking of a CIA operative's identity.