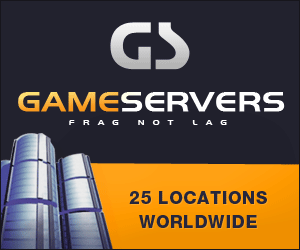 Norfolk Virginian-Pilot
June 24, 2008 By Dale Eisman, The Virginian-Pilot
WASHINGTON--With Americans passing through "a highly political time right now," the nation's top military officer reiterated Monday that he wants to make sure "that everybody in uniform stays out of politics."
Adm. Mike Mullen, the chairman of the Joint Chiefs of Staff, urged a group of Pentagon-detailed officers to avoid "getting pulled in, even inadvertently," to the presidential race and other political contests.
"That doesn't mean don't vote. Please do vote," he said. But "leaders need to understand what the rules are" and keep their political leanings to themselves.
Mullen's remarks at an "all hands call" of several hundred members of the Pentagon's Joint Staff were in line with warnings he first sounded in an essay last month and has underscored in recent speeches, including a commencement address at the U.S. Naval Academy, his alma mater.
"The U.S. military must remain apolitical at all times and in all ways," Mullen wrote in the essay for Joint Force Quarterly, a military journal. "It is and must always be a neutral instrument of the state, no matter which party holds sway...
"What the Nation expects is that military personnel will, in the execution of the mission assigned to them, put aside their partisan leanings. Political opinions have no place in cockpit or camp or conference room. We do not wear our politics on our sleeves."
Capt. John Kirby, a spokesman for Mullen, said the presidential contest and the extent to which troops can become involved in it "comes up very, very frequently" when the admiral appears before military groups.
At one appearance this spring, Mullen wrote in the Joint Force Quarterly essay, a Marine asked him, "Are you endorsing any of the candidates? And if so, which one and why?"
Since the Vietnam era, service members and military veterans have increasingly identified with the Republican Party. A survey last fall by the Military Times newspapers found that 49 percent of service members described themselves as Republicans while a little more than 14 percent called themselves Democrats.
The same survey, however, indicated a growing skepticism in the ranks about President Bush, a Republican. A little more than 40 percent said they approved of his handling of the war in Iraq, and 38 percent disapproved.
Presidential candidates Sens. John McCain and Barack Obama are sharply divided over the war.
Republican McCain is among the most prominent supporters of the "surge" strategy put in place by Bush last year. He argues that it has created security improvements that are giving Iraqi leaders a chance to create a stable, democratic state in the heart of the Middle East.
Democrat Obama opposed the surge and has called for a phased withdrawal of U.S. forces from Iraq.