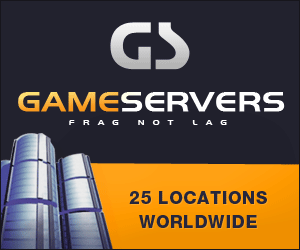 Washington Times
May 23, 2007
Pg. 1
By Jerry Seper, Washington Times
U.S. Customs and Border Protection Commissioner W. Ralph Basham is looking for a few good men and women, seeking out veteran U.S. Border Patrol agents and CBP officers willing to train Iraqis to guard their borders.
In a message to all Border Patrol agents and CBP officers, Mr. Basham said the agency wants to "support the reconstruction efforts in Iraq" by deploying volunteers as temporary advisers to help the U.S.-backed Iraqi government seal its border against insurgents.
"CBP volunteers are making a difference in this newly formed democracy of Iraq," he said. "We are training Iraqi law-enforcement officers to protect their borders and ports -- and their citizens. I believe it is important we continue this work that is so critical to success in Iraq."
The Basham message was circulated at a time when the CBP is scrambling to recruit, train and deploy 6,000 new Border Patrol agents by the end of 2008 -- a 50 percent manpower increase -- as part of President Bush's plan to better secure the nation's borders.
In May 2006, Mr. Bush ordered 6,000 National Guard troops at a cost of $1.9 billion to help the Border Patrol secure the Southwest border, and as new Border Patrol agents and congressionally mandated technologies come on line, the National Guard forces will be reduced.
At the same time, a Virginia-based private company, DynCorp International, also is recruiting veteran Border Patrol agents to fill a State Department contract to send 120 veteran law-enforcement personnel versed in immigration law and enforcement techniques to help train Iraqi border officers.
DynCorp recruiters have been in Arizona, with its heavy concentration of Border Patrol agents, offering $134,114 annual contracts -- more than double what a veteran agent makes. Recruits also are being offered $25,000 signing bonuses.
Last month, the Government Accountability Office said the Border Patrol had let its on-the-job training of new field agents slip as it sought to meet the president's hiring goal. It said there were serious questions whether hiring "such an unprecedented number of new agents" would strain the agency's ability to provide adequate supervision and training.
To reach Mr. Bush's goal of 6,000 new agents, the report said the Border Patrol would need to recruit, hire and train 9,100 to account for the additional manpower and attrition.
The Basham message calls on agents and officers for 180-day assignments to provide advice, guidance and training to Iraqi Department of Border Enforcement (DBE) officers, covering all aspects of border enforcement and operations. They will mentor DBE officers on safety, weapons training, statutory authorities, admissibility requirements, observational techniques, travel documentation and manifest review.
They also will offer advice in interviewing techniques, personal searches, conveyance examinations, arrest and seizure procedures, identification of weapons, explosives, narcotics, and fraudulent documents, patrol and tracking techniques.
"I encourage qualified candidates to apply for this (temporary) assignment, but I caution that volunteering should not be taken lightly," Mr. Basham said. "The assignments will take place in Iraq, mostly outside of the relative safety of the 'Green Zone.'
"The conditions are dangerous, as well as physically and psychologically demanding," he said.
The temporary deployments will begin in July. While in Iraq, those selected will earn 35 percent "danger pay" and 35 percent "post hardship" differentials, and "you will be expected to work considerable overtime hours, for which you will be compensated."
CBP officers and Border Patrol agents initially were dispatched to Iraq in 2004 by then-CBP Commissioner Robert C. Bonner to help secure that country's borders against saboteurs, terrorists and armaments. More than 1,000 CBP officers and Border Patrol agents have since been stationed around the world working to defeat terrorism.
Mr. Bonner said the agents were on "a vital mission to train Iraqis to protect their own borders and build Iraqi institutions that will safeguard the new freedoms and democratic principles being established there."