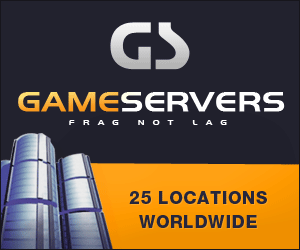 CLEVELAND (AP) -The wait was worth it for the Cleveland Cavaliers. Was it ever.
In a little more than an hour, they jumped three playoff spots and somehow dodged the Miami Heat.
LeBron James scored 24 points and capped a decisive run to open the fourth quarter with one of his powerhouse dunks, giving Cleveland a 109-96 win over the Milwaukee Bucks in its regular-season finale on Wednesday night.
Following the game, the Cavaliers - and several thousand fans - stayed around to watch New Jersey beat Chicago, giving Cleveland the No. 2 seed in the NBA playoffs. If that wasn't enough, the Cavaliers were further rewarded when Washington clinched the No. 7 spot.
So instead of being the No. 5 seed and an underdog in Round 1 vs. the defending NBA champions, the Cavaliers will be favored over the injury-depleted Wizards, who are missing stars Gilbert Arenas and Caron Butler.
Talk about lucky bounces.
"I don't care if we play this team or that team," Cavs coach Mike Brown said. "To me they are all dangerous at this time of the year."
The Cavaliers (50-32), who finished the regular season with four straight wins, pulled away from the Bucks by outscoring them 12-3 to open the final period.
However, they left the confetti-littered floor of Quicken Loans Arena not knowing who their next opponent would be. During postgame interviews, James and Co. kept one eye on the TV screens in Cleveland's locker room.
James, who has said for two weeks that he didn't care who Cleveland played, sure seemed to be pulling for the Nets.
"You can't let Ben Wallace get a layup!" hollered James, who then cheered when Nets forward Bostjan Nachbar knocked down a 3-pointer from the corner to put New Jersey up by 10.
The Cavaliers and Wizards played a memorable first-round series last year, with Cleveland winning in six games. Cleveland went 2-1 against Washington this season, but Brown knows the postseason is entirely different.
"We have to respect them," he said. "This could be a dangerous team because those guys in a second season can rise to the occasion and you never know what could happen this time of year. We have to go into this series knowing we must defend first and continue to do the things that got us to the second seed."
Sasha Pavlovic scored 21 points, Donyell Marshall 14 and Anderson Varejao had 12 rebounds for the Cavs, who crushed the undermanned Bucks 53-30 on the boards.
Earl Boykins scored 28 and Ruben Patterson 19 to lead Milwaukee, which made the playoffs last season but had a promising 2006-07 season sabotaged by injuries.
"We just couldn't find a consistent lineup," said coach Larry Krystkowiak, "and when you thought it couldn't get worse, it actually did get worse. It's been very crazy."
James finished the regular season averaging 27.3 points, 6.7 rebounds and 6.0 assists. He and Hall of Famer Oscar Robertson are the only players in league history to average at least 27-6-6 for three straight years.
And for the second year in a row, the 22-year-old and his teammates are on their way to the postseason.
"This year, we kind of expected it," James said. "We expected to go to the playoffs and we accomplished that and now it's all about trying to win a championship."
Unlike many of the playoff-bound teams, the Cavaliers couldn't afford to rest any of their starters with so much on the line. For a while, it looked like they forgot what they were playing for.
After blowing most of a 16-point lead, the Cavaliers opened the third quarter with an 18-7 blitz to lead 72-60. The Bucks, though, wouldn't go away and reeled off their own 12-2 spurt to get within 74-72 on Boykins' 3-pointer.
Leading by seven entering the fourth, the Cavs scored the first nine points of the period. James ended the run by making a steal near midcourt and blasting to the rim for a windmill dunk.
Down by 14 and in danger of being blown out, the Bucks outscored the Cavs 21-8 over a six-minute stretch of the second period, taking a 47-46 lead on two free throws by David Noel. With Brown standing with his hands on his hips in front of Cleveland's bench wondering what his team was doing, James responded by scoring six quick points and then fed Varejao for a dunk to give the Cavs a 54-51 halftime lead.