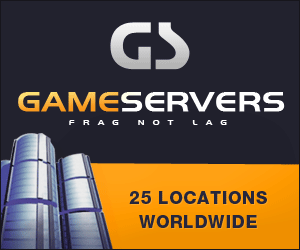 San Diego Union-Tribune
May 17, 2008
Huge amounts of food, supplies for cruise

By Steve Liewer, Union-Tribune Staff Writer
CORONADO – If the 5,000 sailors of the aircraft carrier Ronald Reagan reach the Persian Gulf this summer, they'll focus their efforts on launching bombs against the enemy.
But in the few weeks before they deploy Monday from North Island Naval Air Station, it's been mostly about coffee, tomatoes and toilet paper.
During long shifts, the Reagan's logistics crew has been taking aboard the stores that will supply the ship – a floating city with an airport for a roof – during its six-month cruise.
"It's an exceptionally busy time, but it's a controlled evolution," Lt. Cmdr. Walter Egge, 43, said earlier this week. He's the Reagan's principal assistant for logistics.
The aircraft carrier will leave the San Diego area with its strike group, which includes Carrier Air Wing 14; Destroyer Squadron 7; the cruiser Chancellorsville; the destroyers Decatur, Gridley and Howard; and the frigate Thach. The Gridley, which was commissioned last year, will embark on its maiden voyage.
While the Navy doesn't officially discuss ships' destinations, current deployments almost invariably include three months of patrol in the Iraq and Afghanistan theaters of war.
Running the Reagan costs about $1 million a day, Egge said, and a sizable portion of that money is spent on stores and spare parts.
Before the ship returns to San Diego in November, its cooks will have prepared 2.7 million meals – about 15,000 a day. They'll have served more than 17 million eggs, poured almost 50,000 gallons of milk, baked 280,500 cookies and brewed 8,000 pounds of coffee.
Egge's department has total storage space roughly the size of a Costco warehouse store.
"You talk about your garage full of stuff – this is it," said Egge, who hails from Silver City, N.M.
Of course, the Reagan doesn't take on all of its supplies at once. Part of Egge's job is to figure out what the aircraft carrier will need and when it must have those things. Then he figures out how to bring all of it aboard.
Some of the stuff will be loaded during port visits at places such as Honolulu, Hong Kong and Dubai. Mail – about 225 tons' worth during a typical deployment – and spare parts will reach the ship via "Carrier on Delivery" flights.
While the Reagan is under way at sea, it will regularly receive cargo from the Maritime Sealift Command supply ship Rainier.
As the two vessels travel on parallel courses 160 feet apart, sailors will shoot cables between them and slide cargo across. At the same time, helicopters will ferry pallets back and forth.
On a typical cruise, the Reagan will complete 16 of these underway replenishments.
So what does a floating city of 5,000 sailors use?
The Reagan's three onboard shops sell all sorts of merchandise, including chips, soda pop, magazines, deodorant, combs, DVDs and condoms.
"It's a Wal-Mart for the ship," Egge said.
About 50 items are so essential that they're featured on what supply officers call a "never out" list. That means the ship's crew must make sure those things are in stock all the time.
They include mops, paper plates, plastic forks, brooms, mops, printer paper, and nuts and bolts.
Coffee and toilet paper are at the top of the list, said Lt. Jimmy Karam, the Reagan's material officer.
"Coffee is a really big issue on board," said Karam, 33, of Stockton.
On Wednesday, pallets of onions, cantaloupes, tomatoes and watermelons crowded the Reagan's No.3 elevator, which at sea will lift aircraft from the hangar deck to the flight deck. A crane named "Tillie" – no one knows why – hoists the pallets aboard the aircraft carrier.
"That's just to top us off," Karam said as he surveyed the stores. "We have enough food to last for quite a while."
Forklifts haul those perishables to a vertical conveyor belt, where sailors such as Petty Officer 3rd Class Chase Christiaens, 22, of Great Falls, Mont., send them one box at a time into the holds below.
On this deployment, Christiaens will supervise the housekeeping in the officers' staterooms. Junior sailors pick up the officers' trash and clean their restrooms.
Christiaens is philosophical about leaving on his first overseas tour.
"I'm ready," he said. "It's what I signed up to do."