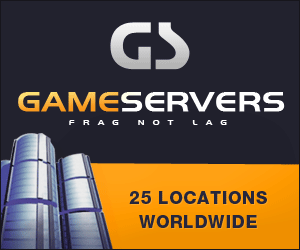 ANDREW BAGNATO
Associated Press
TEMPE, Ariz. -
Two months after raising the possibility of retirement, Arizona Cardinals quarterback Kurt Warner on Wednesday said he would return in 2007. Although Warner left himself room to change his mind, it was his most definitive statement yet about his plans. In October, the 35-year-old Warner acknowledged he had begun considering retirement after losing the starting job to rookie Matt Leinart. But Warner, who has two years remaining on his contract, said he's looking forward to a 10th NFL season.
"I've thought about it a lot, and I'm going to come back and play," Warner said. "I want to play. I feel like I've got a lot of football left in me.
"Not that that can't change when the offseason comes around and me and my family sit down and all of those types of things," Warner said. "But I signed a contract to be here with the Cardinals."
With Leinart sidelined by a shoulder injury, Warner will start Sunday's regular-season finale at San Diego.
Though he was stung by his demotion, Warner simply wasn't ready to end one of the more remarkable careers in NFL history. Undrafted coming out of Northern Iowa, Warner went from the Arena Football League and NFL Europe to lead St. Louis to two Super Bowls, winning one. A two-time league MVP, Warner entered this season with the second-highest quarterback rating in NFL history, behind only Steve Young.
"I feel like I've got a lot of football left in me and I'm supposed to continue to play," Warner said. "And so that's what I go into offseason thinking, is that I'll be back here in a Cardinal uniform next year."
Warner's future seemed secure when he signed a three-year contract with the Cardinals in February worth between $15 million and $22 million. But the club's plans changed when Leinart unexpectedly fell to them in the 10th slot of the draft.
Suddenly, Warner was merely holding the job until Leinart was ready. And while the Cardinals hoped Leinart would not have to take a snap this year, those plans quickly changed, too.
Warner opened the year in grand fashion, earning NFC offensive player of the week honors after completing 23 of 37 passes for 301 yards and three touchdowns in a 34-27 victory over San Francisco.
But Warner's season soon soured. In a 16-14 home loss to St. Louis two weeks later, Warner was booed off the field after throwing three interceptions and fumbling a snap at the St. Louis 18 with 1:41 remaining.
Green benched Warner after the Cardinals fell to 1-3, and Warner did not throw another pass until last week, when he relieved the injured Leinart and helped lead the Cardinals to a 26-20 victory at San Francisco.
Since his glory days with the Rams, Warner has lost starting jobs to Marc Bulger in St. Louis, Eli Manning with the New York Giants and now Leinart.
Although he wasn't happy to be benched in Arizona, Warner did not become a distraction to the team. On Wednesday, he took a philosophical view of what had been a personally disappointing season.
"You know, it's been OK," said Warner, who has completed 63.2 percent of his passes for 1,021 yards with five touchdowns and five interceptions. "As much as you want to play, the hardest thing for me is actually Wednesday through Saturday, when you come out here and you don't really get a chance to compete, and that's what I love so much is competing. Sundays, you can deal with it because you get into the game, and I do what I can to help Matt, helping the coaches. That's not near as bad as the rest of the week."
The team's improvement down the stretch - Arizona has won four of six after a 1-8 start - made the year more bearable.
"All things considered, I've really enjoyed the year, obviously dealing with the disappointments and stuff mixed in there," Warner said. "But outside of that, it's been good."