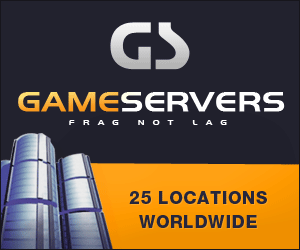 Media: The Associated Press
Byline: BUSHRA JUHI
Date: 16 August 2006
BAGHDAD, Iraq - A car bomb exploded Wednesday in a crowd of day laborers
waiting for jobs in central Baghdad, killing eight people and wounding 28,
police said. Five other people were killed in a gunfight in the northern
city of Mosul.
The blast occurred about 11:10 a.m. in the Nahda district, police Lt. Bilal
Ali said. He said all the dead were civilians but four policemen were among
the wounded.
In Mosul, 360 kilometers (225 miles) northwest of Baghdad, armed clashes
erupted Wednesday between police and assailants in three neighborhoods on
the western side of the Tigris River, police Lt. Col. Abdul-Karim Ahmed
Khalaf said.
At least five gunmen were killed and six were arrested, he said. Western
Mosul is predominantly Sunni Arab, while Kurds dominate in the east of the
city.
The clashes occurred one day after a suicide car bomber killed nine people
in an attack on the Mosul headquarters of the Patriotic Union of Kurdistan,
a Kurdish party headed by President Jalal Talabani.
Elsewhere, the Iraqi army general command said Wednesday that order had been
restored in the Shiite holy city of Karbala following street battles the day
before between security forces and followers of anti-American cleric Mahmoud
al-Hassani, which left 12 dead, including two Iraqi soldiers.
The clashes erupted after police raided the cleric's office, ostensibly
looking for weapons. Gangs of al-Hassani's followers roamed the streets
Tuesday, firing Kalashnikovs, machine guns and rocket propelled grenades at
police and army patrols.
Security forces rounded up 281 people in the wake of the clashes, the army
statement said.
Al-Hassani gained prominence for his nationalistic stand, calling for an
Iraq free of influence from the Americans and Shiite-dominated Iran. Other
key Shiite figures have sought to dampen his influence, which is mostly in
Karbala and Basra, Iraq's second-largest city.
In Baghdad, meanwhile, assailants blew up a monument erected to 18 Shiite
children who were killed in July 2005 suicide bombing in the city. One
American soldier was also killed as he was distributing candy to the
children.
Sectarian unrest in the Baghdad area has prompted the U.S. command to order
12,000 U.S. and Iraqi reinforcements into the streets of the capital. U.S.
Ambassador Zalmay Khalilzad has described sectarian violence in Baghdad as
the greatest threat to Iraq's future.
However, many other parts of the country remain unstable after three years
of the U.S.-led international military presence, including the Sunni
insurgent stronghold of Anbar and Basra, where British forces have failed to
prevent Shiite militias from infiltrating the police and security services.
In Kut, 160 kilometers (100 miles) southeast of Baghdad, authorities found
three bodies floating in the Tigris. All were bound, blindfolded and showed
signs of torture, morgue official Maamoun al-Ajili said.