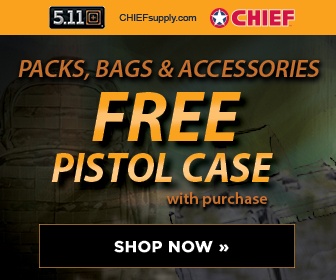 Boston Globe
March 8, 2008
Democrats fault Bush, seek hearings

By Farah Stockman, Globe Staff
WASHINGTON - Democrats in Congress criticized the Department of Defense and the Bush administration for allowing Houston-based KBR, a top Iraq war contractor, to avoid paying hundreds of millions of dollars in payroll taxes by hiring American workers through a Cayman Islands-based shell company.
"KBR made millions on the war in Iraq, refused to pay their fair share in taxes, and the Bush administration did nothing about it," Representative Rahm Emanuel of Illinois, chairman of the House Democratic Caucus, said in a statement. "President Bush keeps a straight face when he says we cannot afford to care for our veterans and turns a blind eye to the corporations fleecing the American people."
At the same time, Representative Richard E. Neal of Massachusetts, a Springfield Democrat who is chairman of the House subcommittee on select revenue measures, called for hearings on the matter.
"Tax avoidance has become an art form for powerful corporations," Neal said in an interview yesterday. "It is both shocking and disappointing that some American companies continue to exploit our system in wartime by setting up shell corporations via a tax haven mailbox. You have to wonder why the Pentagon continues to do business with these contractors who skirt the rules." Neal, who for years has fought corporations' use of off-shore tax havens, said congressional tax-writing committees should empower the Internal Revenue Service to take more aggressive action against shell corporations.
The Boston Globe reported Thursday that KBR uses two shell companies registered in the Cayman Islands to employ about 10,500 American workers in Iraq, a practice that has allowed KBR and its employees to avoid paying an estimated $500 million in Social Security and Medicare taxes since 2003. KBR and the Pentagon say the practice saves money, because the military reimburses KBR's labor costs. But the use of the shell companies diverts millions from Social Security and Medicare and gives KBR an unfair advantage over rivals that pay their share of US payroll taxes.
Senator Edward M. Kennedy of Massachusetts also blasted KBR in a statement: "It's wrong for KBR, and other contractors, to use shell companies overseas to avoid paying US taxes and providing benefits to American employees."
For decades, members of Congress have debated how best to handle corporations that use overseas tax havens. This week, agents from the Government Accountability Office, the nonpartisan investigative arm of Congress, arrived in the Cayman Islands to investigate off-shore shell companies there and the tax implications for the US government.
Senator Max Baucus, Democrat of Montana and chairman of the Senate Finance Committee, and Senator Chuck Grassley, Republican of Iowa and the ranking member of the panel, ordered the probe. Senate aides said yesterday that the use of off-shore tax havens would probably be highlighted next week during the debate over the 2009 fiscal budget.