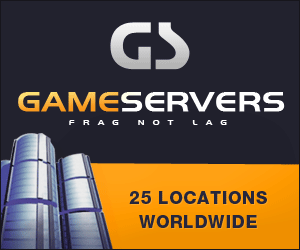 FNC
June 9, 2008
Special Report With Brit Hume (FNC), 6:00 PM
BRIT HUME: When voters cast ballots for president this fall, they will also, in a sense, be voting for a support staff, the kind of people that will carry out the candidates' wishes. National security correspondent Jennifer Griffin reports on the people giving these candidates advice on military matters, and they tell you a lot about the candidates themselves.
JENNIFER GRIFFIN: Shock and awe. It was used at the start of the Iraq war, but it was a term coined in 1996 to describe using overwhelming air power to paralyze the enemy's will to fight. The adversary, the theory went, would give up, minimizing the U.S. need to send in ground troops. It was popular during the Clinton administration before 9/11.
MAJ. GEN. ROBERT SCALES (Ret.) [Former Army War College Commandant]: If I had to characterize the Obama group of national security advisers, it would be sort of the shock-and-awe crowd. By that I mean those who tend not to emphasize boots on the ground or a ground-centered approach to war, but focus more on technology.
GRIFFIN: Such as retired Air Force General Merrill McPeak and Major General Scott Gration, the military advisers surrounding Obama and McCain could indicate the strategy each would pursue as the next commander-in-chief. Most striking, neither candidate has any prominent Army generals advising him.
SCALES: Very few ground service officers, Army and Marine Corps, are part of their inner circle. At a time when we're in our fifth year of war where the overwhelming majority of those who are fighting this war are fighting it on the ground.
GRIFFIN: McCain, a former Navy pilot, has opted for naval advisers. John Lehman, secretary of the Navy under Ronald Reagan, a proponent of a 600-ship Navy, good for gunboat diplomacy; Richard Armitage, a former Navy SEAL who served under Colin Powell as deputy secretary of state; and Joe Lieberman, an independent Democrat, a strong supporter of Israel, who sees the Middle East through the prism of the danger posed by Iran. McCain adviser Randy Scheunemann founded the Committee for the Liberation of Iraq, a neo-conservative advocacy group. McCain initially criticized how the Bush administration handled the invasion, but pushed for the surge and now is a strong backer of General David Petraeus.
MICHAEL O'HANLON [Brookings Institute]: I don't think they're neo-cons. I think they're pragmatists, because they've been right. He himself has been proven right about Iraq, and so I think on Iraq you can say McCain has a strong track record. I think, however, the neo-con question becomes relevant in regards to what McCain would do about Iran or North Korea or Russia or Pakistan.
GRIFFIN: Obama has advisers like former Senate Armed Services Chairman Sam Nunn, a conservative Democrat who specializes in nuclear non-proliferation issues; and Richard Danzig, another former secretary of the Navy.
O'HANLON: Their instincts are pretty good for dealing with a lot of other problems. They're good at diplomacy. They're good at understanding allies and neutrals and enemies around the world. But they're not as good necessarily, at least right at the moment, at understanding Iraq.
GRIFFIN: Senator Jim Webb, a former Marine in Vietnam, is mentioned as a possible Obama vice president. He wants out of Iraq as soon as possible. McCain favors a strong presence as a means of countering Iran.
At the Pentagon, Jennifer Griffin, Fox News.