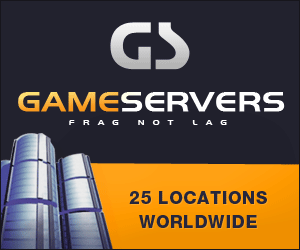 New York Times
February 21, 2008 By Ian Austen
OTTAWA — Canada's largest commercial television network is asking for the immediate release of an Afghan employee who it has been told is being detained by the United States military.
Robert Hurst, the president of CTV News, said Javed Yazamy, who performed a variety of reporting and support duties for the network in Afghanistan beginning about two years ago, disappeared in the city of Kandahar last October. Mr. Hurst said the International Committee of the Red Cross subsequently confirmed that Mr. Yazamy, 22, was in the Bagram Detention Center at an American air base near Kabul.
"Our issue here is that we've been told nothing by governments or NATO," Mr. Hurst said. NATO forces are responsible for security in much of Afghanistan. "It's been four months now that we've been working quietly through back channels with absolutely no results. Now we're making an appeal: Release him or else explain why he's being detained and proceed with due process."
From family members, Mr. Hurst said, the network learned that Mr. Yazamy had traveled to a military base in Kandahar, where Canadian troops are the main combat force, just before his disappearance. Mr. Hurst added that the trip was not made at the broadcaster's request.
Several weeks ago CTV formally asked the Canadian Embassy in Kabul to investigate Mr. Yazamy's case, but Mr. Hurst said the broadcaster had not received a reply. Neil Hrab, spokesman for the foreign affairs minister, Maxime Bernier, said in an e-mail message that the government was "aware of the situation and the Canadian Embassy in Kabul is working closely with CTV to get further information."
On Wednesday, Agence France-Presse reported that Lt. Col. David Accetta, a spokesman for the American military at Bagram, confirmed that Mr. Yazamy was being detained there but said that he was "not being detained because he is a journalist."
Representatives of two journalists' rights groups said that without additional information, they found it difficult to accept that if Mr. Yazamy was in detention there, it was not related to his work for CTV.
Robert Dietz, a program coordinator for the Committee to Protect Journalists, said Mr. Yazamy's family believed that he was being held because he had contacts with the Taliban and was carrying a Taliban-related video recording.
"This is what reporters do," said Dennis Trudeau, a spokesman for the Canadian branch of Reporters Without Borders. "It's not necessarily against the law to be in contact with multiple sides in a conflict."
At least two other journalists are known to be in American detention: Bilal Hussein, an Iraqi staff photographer for The Associated Press, has been held in Iraq since April 2006. Sami al-Hajj, a cameraman for Al Jazeera, has been detained since 2001, mostly at Guantánamo Bay, Cuba.