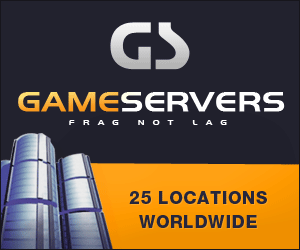 PAT GRAHAM
Associated Press
COLORADO SPRINGS, Colo. -
Canadian pairs skater Jessica Dube underwent surgery Thursday night to repair a laceration on her left cheek and nose after being hit by partner Bryce Davison's skate in the free skate competition at Four Continents.
She will be kept overnight at a Colorado Springs hospital for observation.
"She has a significant laceration to the left cheek," said International Skating Union medical advisor Jane Moran, who wouldn't elaborate on the length of the cut.
Moran said the eye was not affected and nothing was broken.
Dube's coach Annie Barabe visited Dube in the hospital shortly after the accident.
"She's in good spirits and sent her well wishes to all of the skaters," Barabe said in a statement. "She's being attended to at the hospital right now and is receiving excellent medical attention."
After being struck by Davison's skate, Dube immediately fell to the ice and clutched at her face as blood pooled on the ice. Davison comforted her as the medical staff rushed onto the ice, put her on a stretcher and took her to a local hospital.
The pair was on their third rotation of a side-by-side camel - where one leg is parallel to the ice as they spin - when Davison began to drift toward Dube, catching her with his skate.
She was crying as she was being attended to on the ice.
"It's one of those things - you want to be close. But how close is close?" said Paul Martini, a 1984 world champion in pairs and a Canadian commentator.
The couple missed the 2006-07 Grand Prix Series as Dube recovered from a knee injury. They won the Canadian nationals in late January.
They were in eighth place coming into Thursday's performance after Dube fell on her entry into a salchow in Wednesday's short program.
The injury had an effect on the Canadian team.
"We're all pretty close. We all know each other," Anabelle Langlois said. "We definitely know the dangers of every spin, every move. So when something does happens, it's a shock. It kind of rattles everyone a little bit."
American John Baldwin was definitely thinking about it during his free skate routine with Rena Inoue.
"It's a little distracting because it kind of puts in your mind how dangerous pairs skating is," Baldwin said. "There are so many things that can go wrong. What happened tonight is just a freak occurrence. The girls take a lot of risks out there. We're kind of the strength and they're the daredevils."
Even the winning pairs team of Shen Xue and Zhao Hongbo was more cautious after the accident.
"We were (farther) apart from each other (on the side-by-side spin)," Shen said