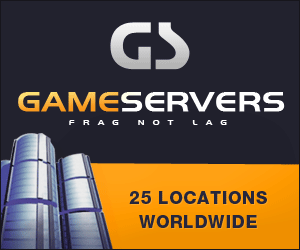 MiamiHerald.com
March 21, 2008 By Associated Press
OTTAWA--Canada's Supreme Court ruled Thursday it will hear arguments about whether classified Canadian documents about a Canadian detainee at Guantánamo Bay should be released.
Lawyers for Omar Khadr, charged with killing a U.S. soldier with a grenade in a 2002 firefight in Afghanistan when he was 15 years old, will argue next week that the government should release details about meetings Canadian foreign affairs officials and members of Canada's spy agency had with Khadr in 2002 and 2003.
Khadr was interviewed by foreign affairs officials and members of the Canadian Security Intelligence Service, and at least some of the results of the interviews were passed to American authorities.
Khadr's lawyers have obtained censored summaries of the material but are seeking more documents, including additional intelligence material and correspondence between Canadian and U.S. officials. They say Khadr has a constitutional right to the information to defend himself against the American charges.
Khadr is expected to be among the first detainees to face a U.S. war-crimes trial since the World War II era.
Khadr says he was mistreated by his U.S. captors and coerced into making self-incriminating statements after the 2002 firefight in Afghanistan that led to the charges against him.
''The Canadian government went to Guantánamo Bay in 2002 and 2003 and interrogated Omar Khadr absent all international legal rights,'' said Dennis Edney, Khadr's lawyer.
``They then shared that information with the Americans, but they refused to provide that same information to us, his defense counsel, to assist Omar in making a full answer in defense to the charges he's facing.''
Edney claims the Canadian interviews at Guantánamo violated Canada's bill of rights -- a contention that raises the wider legal issue of whether the bill can be applied in a foreign jurisdiction.
Canada's Supreme Court has ruled in the past that, as a general rule, Canadian officials overseas need only follow the laws of the host country. But there is a major exception to that rule -- if the foreign practices are at odds with international human rights law.
That prompted Khadr's legal team to argue that the Guantánamo detention conditions, as well as the special military tribunal preparing to try him for murder, don't measure up to accepted norms.
They cite violations of juvenile justice rules set out by the U.N. Convention on the Rights of the Child, noting that Khadr was 15 when he was captured. They also point to international agreements on civil and political rights and the treatment of prisoners.
Canada's Justice Department, in its brief to the court, dismissed the efforts by Khadr's lawyers as a ``fishing expedition in relation to the most sensitive of government-held information.''
Khadr was sent to the prison camps in Cuba in October 2002, after his 16th birthday.
He faces a maximum sentence of life in prison if convicted on military commissions charges that include murder as a war crime, conspiracy and providing material support forterrorism.
The military says it plans to charge about 80 detainees at Guantánamo, but so far none of the cases has gone to trial.