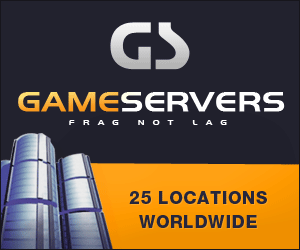 Without fail, everytime a news story pops up about the detainees at Gitmo, we get treated to footage of orange jumpsuited guys inside open air cyclone fence pens. This is camp X-Ray. Problem is that X-Ray has been closed for almost 3 years now. This link also has pics of Camp Delta, where the detainees are currently housed.
http://www.globalsecurity.org/milita...-bay_x-ray.htm
Here's a link to what Camp X-Ray looks like today (Yes I know Rusty Humphries is a rightwing talk show host, but he seem's to be the only one who has pics up of what X-Ray looks like today):
http://www.talktorusty.com/freephoto...&photoSetID=22
Now without running off topic (like turning this into a debate about the legality of holding detainees), anyone wish to take a shot at why the "news" media continues to use old footage of a camp that's been closed for almost 3 years for any story they run about Gitmo?
Before you start, the following arguments are dead-
"Nobody has been down there since to take new pictures"
Considering the number of politicians and celebrities that have been down there the last couple of years, it's pretty hard to believe that at least one outlet hasn't tagged along.
"The Military doesn't let anyone take pictures of the Camp"
If I remember the rules correctly, pictures can be taken of the Camp and facilities, but photos that show detainees faces are forbidden.
"The Military doesn't let anyone visit the camp"
Except Politicians, Celebrities, Reporters, and Talk Show Hosts among others.
"Camp Delta is No better than X-Ray so it doesn't matter"
Except for the running water, walls, roofs, and Medical Center among other things.
The above excuses were the 4 most used by media outlets that I contacted about this subject. When I countered the excuse with the above mentioned arguments, I was told that it would be looked into, and they would get back to me. I didn't expect to ever hear from them again, and so far I am right.
So, back to the original question.
Why does the media continue to use the 3+ years old footage of a place that isn't being used anymore?