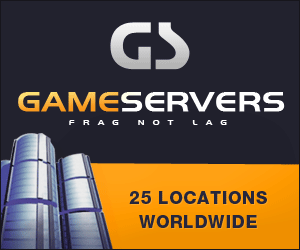 Media: AFP
Byline: Paul Schemm
Date: 19 October 2006
Body:
BAGHDAD, Oct 19, 2006 (AFP) - Guards cut off the water supplies to Kurdish
detainees in a desert prison deep in Iraq's south, a witness told the court
in Thursday's session of Saddam Hussein's genocide trial.
"We went to beg Hajjaj to give us water and he just said 'we cut the water
so you die, you come here to die'," said Abdullah Said, referring to a now
notorious prison guard who has been referred to in multiple witness
accounts.
The wizened old Kurd recalled his suffering during a campaign that the
prosecution alleges killed 182,000 Kurds in 1988.
Said added that 1,800 prisoners died during his time of detention alone. "I
myself helped bury 20 dead prisoners," he said.
A second witness told how the dirty water they finally were allowed made
them throw up and gave them diarrhea.
"When the doctor came to check us, he said we had cholera," said Baqr Qadr
Mohammed, 72, describing the same prison.
"Since the days of Adam and Eve, no nation suffered like our nation."
Said described how it seemed as though all of Kurdistan had been brought to
the prison and in one case a woman gave birth on the ground right after the
truck deposited a group in the prison yard.
The trial was adjourned until October 30, giving defendants time to contact
their lawyers and families over the holidays marking the end of the Muslim
fasting month of Ramadan.
Saddam and six co-defendants are being tried on charges of genocide for the
events surrounding the "Anfal" campaign, which was launched to subdue
northern Iraq's rebellious Kurdish operation.
They all face the death penalty if convicted.
Villages were bombed and hundreds of thousands of Kurds were shipped to
detention camps all over the country, where many died from disease and
inadequate supplies of food and water.
On Wednesday, witnesses described for the first time the midnight journeys
of detainees out into a remote desert location and their subsequent
execution.
Two anonymous witnesses described how they were crammed into filthy trucks
for hours without any water, and driven out on a dirt road into the desert
late at night before the trucks suddenly ground to the halt.
"Then we heard the sound of gunfire and we knew it was the people in the
next vehicle being shot and that our turn would be next. We exchanged
forgiveness and were weeping," one witness said.
Somehow the witnesses escaped, after struggling with their guards.
"I fled from the shooting and I fell into a ditch and it was full of
bodies. I fell on a body, he was still alive, it was his last breath," said
another witness, who described scrambling across a nightmarish moonlit
landscape of mass graves.
Both witnesses eventually made it back to the Kurdish regions, and with the
fall of the regime were able to tell their stories to human rights groups.
Saddam and the others were represented by court-appointed counsel as the
hearing resumed, although Judge Mohammed al-Oreibi al-Khalifah has said
that if their own private lawyers turned up they could return to court.
For the past month, the defence has boycotted the trial to protest alleged
interference by the Iraqi government, while the defendants' noisy outbursts
have often seen them expelled from court.
In Thursday's session, former Iraqi army chief of staff Hussein Rashid,
complained that he had been beaten by court guards last week.
"I was beaten in the presence of the Americans," he said. Last week Rashid
was ordered removed from the court and then he threw a punch at the bailifs
when they attempted to implement the judge's order.
The defense team said Wednesday it is considering returning, though it has
a string of demands before it can call off their boycott.
The former president and his co-defendants insist that the Anfal operation
was a legitimate military campaign against separatist guerrillas and
fighters who sided with Iran, with which Iraq was at war during the 1980s.
Saddam and Ali Hassan al-Majid, a former military commander who became
notorious for anti-Kurd gas attacks, are accused of genocide, crimes
against humanity and war crimes.
The five other defendants are charged with war crimes and crimes against
humanity.
"It won't be long. An execution order on this criminal despot and his
criminal aides will be passed soon," Prime Minister Nuri al-Maliki said
Wednesday.
The Iraqi High Tribunal has also set a date of November 5 for the verdict
in Saddam's earlier trial for crimes against humanity over the killing of
148 Shiite villagers in the 1980s.