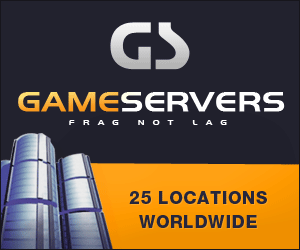 NPR
September 25, 2008
Morning Edition (NPR), 11:00 AM
STEVE INSKEEP: California's National Guard is having trouble holding onto its troops, and not for the reason you might think. It's not because of the multiple tours in Iraq or the dozens of wildfires and other disasters they've had to deal with. It has more to do with the lack of benefits for things like education. California is the only state that offers its Guard members no assistance for school, as NPR's John McChesney reports.
JOHN MCCHESNEY: Staff Sergeant Jill Jamgochian has been in the National Guard for eight years. While she was in the Ohio Guard, she got her undergraduate degree with substantial help from the state. She's in the California Guard now, but she's quitting so she can get her masters degree.
Staff Sergeant JILL JAMGOCHIAN (California National Guard): It doesn't make financial sense for me to remain in the Guard. It's not that I don't like the Guard. It's not that I don't like the military. I love the Guard, and I wish I could stay in.
MCCHESNEY: According to Lieutenant Colonel Michael Wells, who's in charge of government affairs for the California Guard, Sergeant Jamgochian is not alone amongst California's 21,000 Guard members.
Lieutenant Colonel MICHAEL WELLS (Head of Government Affairs, California Guard): We lose over 25 percent of our force every year. You tell me what corporation in America could sustain a 25 percent loss of its workforce every year and maintain a productive force.
MCCHESNEY: California has the second largest Guard force in the nation, just behind Texas. Colonel Wells says he constantly encounters California Guard members who are confronting choices about how to get an education.
WELLS: Do I go to Nevada and join the Nevada National Guard? Or Arizona? Or Oregon? Or Washington? Or do I stay here? I can go to Nevada, and I can get an education benefit. I can go to Arizona, and I can get an education benefit.
MCCHESNEY: Wells points out that in addition to its considerable contribution to the wars in Iraq and Afghanistan, the California Guard has been called up three times this year alone to patrol the border and to fight fires. California Guard members are in Texas right now helping with the aftermath of Hurricane Ike. The state's Guard has asked for $3.3 million to start offering educational benefits. Republican state Senator Mark Wyland is chairman of the Senate Veterans Affairs Committee.
Senator MARK WYLAND (Republican, California; Chairman, Veterans Affairs Committee): That amount of money in a $100 billion budget is virtually infinitesimal. And the impact it would have on the Guard itself is enormous.
MCCHESNEY: And even though Governor Arnold Schwarzenegger supports it, this is not strictly a Republican measure. There is support for it on both sides of the aisle. Here's Democratic state Senator Lou Correa.
Senator LOU CORREA (Democrat, California): It's a correctly invested, morally invested money, so giving the National Guard educational benefits should be one of our top priorities.
MCCHESNEY: But clearly it's not, which leads some observers to say that the senior Democratic leaders of both houses have an anti-military bias. Again, Staff Sergeant Jill Jamgochian.
JAMGOCHIAN: You have some people who are afraid losing their California liberal Democratic voter base. They don't want to be seen as supporting the war effort.
MCCHESNEY: But Barbara O'Connor who teaches politics and media at Sacramento State University says that's not the case.
Dr. BARBARA O'CONNOR (Director, Institute for the Study of Politics and Media, Sacramento State University): I don't think it's an overt bias. I think they have a lot of competing programs. They're certainly not advocates of the position that the United States has taken in Iraq, and they've made that very clear. But I don't think that filters over into the treatment of the National Guard, who they value.
MCCHESNEY: But Democratic leaders have argued that college grants in California should be based on need, and Guard members shouldn't receive special status based on their service. In any case, the bill to provide benefits to the California Guard is doomed this year, lost in the struggle to make up a huge deficit. Supporters vow to bring it back until it passes. John McChesney, NPR News, San Francisco.