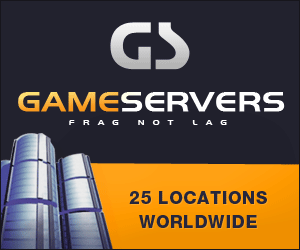 Washington Times
January 13, 2007
Pg. 1
By Stephen Dinan, The Washington Times
The White House yesterday said there already is enough money in the budget to pay for President Bush's proposed troop surge in Iraq, leaving Congress almost no viable way to stop him before he commits the troops.
Some members of Congress had proposed using the power of the purse to cut off funds for the new troops, but White House press secretary Tony Snow said there's already enough money in the pipeline to begin the deployment of more than 17,000 soldiers to Baghdad to quell Sunni-Shi'ite violence and another 4,000 Marines to Anbar province to go after al Qaeda fighters.
"Funding for the forces and to dispatch them to the region, it's already in the budget. So we're going to proceed with those plans," Mr. Snow said.
That leaves Congress with few other options.
One possibility, proposed by Sen. Edward M. Kennedy, Massachusetts Democrat, would rescind Congress' 2002 blanket grant of authority to use force in Iraq, and would require Mr. Bush to gain congressional approval before boosting forces.
Yesterday, Mr. Kennedy asked the administration to hold off on deploying the troops to give Congress more time to consider the issue.
"It took the president ... two months to make this judgment. Let us have 10 days to try and make a judgment and a decision whether the American people are behind this," he told Defense Secretary Robert M. Gates.
"I take your point. I will certainly pass the message to the president," Mr. Gates replied.
The president, in an interview to be aired tomorrow on CBS' "60 Minutes," said he is convinced he has the authority to move forward with his plan.
"I think in this situation I do and I fully understand [Congress] could try to stop me from doing it," Mr Bush said. "But I made my decision. We're going forward."
Mr. Gates said if the plan succeeds, it will rebuild the public's confidence.
"I remember that when [the] first President Bush made the decision to throw Saddam Hussein out of Kuwait, the polls showed about 15 percent of the American people supported that action," he said. "After it was successful, about 90 percent supported it."
Mr. Gates, Secretary of State Condoleezza Rice and Marine Gen. Peter Pace, Joint Chiefs of Staff chairman, were hammered by Democrats and by rank-and-file Republicans on Capitol Hill this week as they presented the details of Mr. Bush's proposal.
In addition to the extra troops, Mr. Bush is expecting Iraq to add more units to the fight in Baghdad, and for the Iraqi troops to be free of political or sectarian restrictions that had prevented them from going after some of the militias that now control parts of the city.
The White House says the plan's success depends on the Iraqis' meeting their commitments, and Mr. Gates said that will be evident in a matter of months. Still, Mr. Snow said they are not yet willing to entertain what-if questions if the Iraqis fail.
Administration officials said the additional troops will cost $5.6 billion this year, and that will be added to a $100 billion emergency war-spending bill they already planned to send to Congress early next month.
But Mr. Snow said there is already enough money in the regular fiscal 2007 defense appropriations bill -- one of only two regular spending bills Congress passed last year -- to cover the early costs of the war, including the new deployments, through May or June.
The emergency spending bill will fund the overall war effort for the final months of the fiscal year, which ends Sept. 30.
Mr. Snow said Congress will have a chance to take votes later this year.
Democratic leaders have been cool to Mr. Kennedy's proposal. Instead, they said this week, they want to have votes in the House and Senate next week on nonbinding resolutions to show a majority of Congress disapproves of the president's plan.
But they are under pressure from liberal activists and interest groups to go further and exercise their newfound majority status to try to force Mr. Bush to begin withdrawing troops.
Mr. Snow yesterday acknowledged the reception to the president's plan has been hostile, but said the administration thinks that after studying the proposal more, members of Congress and the American public will conclude there is no alternative if they want success in Iraq.
"You ask yourself, can the Iraqis do it all by themselves right now? If the answer is yes, then, OK, bring everybody home. If the answer is no, the answer is what do you do to try to build that capacity so Americans can come home," he said. "That becomes the focal point of the debate."