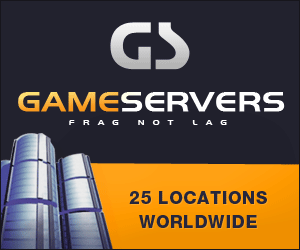 Wall Street Journal
February 5, 2008
Pg. 5
By August Cole
President Bush's new Pentagon budget provides funding for most major weapons efforts in fiscal 2009, but it also pushes some tough decisions on a handful of costly programs to the White House's next occupant.
For the defense industry, the budget will fuel speculation that after more than 10 years of steady growth, defense spending is beginning to peak. Fiscal pressure will influence many of the next president's choices, but others will be shaped by the tension between the military's need to fight insurgents in Iraq and its ability to fight a more conventional war against a superpower.
The White House requested $515.4 billion for the defense budget in fiscal 2009, which begins Oct. 1, a 7.5% increase over fiscal 2008, plus an additional $70 billion outside the regular budget to pay for operations in Iraq and Afghanistan. Weapons procurement accounts for $104.2 billion, while research-and-development and testing-and-evaluation funding tallies $79.6 billion. The administration is expected to ask for billions more in supplemental funding later this year, for the wars and likely for other items.
While proposed R&D funding is up $2 billion over last year's budget, money being allocated for buying weapons is about $6 billion below what had been expected.
Big weapons systems oriented toward conventional conflicts have strong and vocal backers in Congress and the Pentagon. That makes decisions on cutting such spending very difficult. The Pentagon had been preparing to take the first steps to shut down Lockheed Martin Corp.'s and Boeing Co.'s F-22 Raptor fighter production lines, but no money is set aside to shut down manufacturing in fiscal 2009 -- a move that effectively delays the decision on whether to buy more planes. That funding, almost $500 million, instead is being set aside for repairs of F-15 fighters that have developed structural problems after decades of use.
Similarly, no funding was provided to shut down production of Boeing's C-17 transport plane, a move that delays a decision on what to do with the line.
The administration also proposed shifting $1 billion that was supposed to be spent on four new helicopters for the president into more R&D on that program. Lockheed has been stymied by problems in adapting a European military helicopter to meet the White House's needs.
The budget calls for 20 F-22s to be built. More than half of the Air Force's 93 aircraft being sought in the budget would be pilotless planes such as General Atomics Aeronautical Systems Inc.'s Predator or Northrop Grumman Corp.'s Global Hawk.
For the F-35 Joint Strike Fighter, funding climbed slightly to $6.73 billion. For the third year, the White House proposed eliminating funding for an engine developed by General Electric Co. for the plane, a move widely expected to again be reversed by Congress.
The Navy's Littoral Combat Ship, a near-shore vessel that could account for as many as 55 of the Navy's 313-ship long-term goal, is being pressured because of cost increases. The Navy, which had originally said it wanted six ships next fiscal year, now is scheduled to get two, a sign that rising costs are taking a toll on the program.
The Army's Future Combat Systems contract, a battlefield technology project overseen by Boeing and SAIC Inc., will get $3.56 billion.
More than $21 billion is being set aside for space and missile-defense initiatives, areas in which Lockheed, Northrop and Boeing have strong roles, but work is spread throughout the industry.
The defense companies generally said the budget leaves them well-positioned.