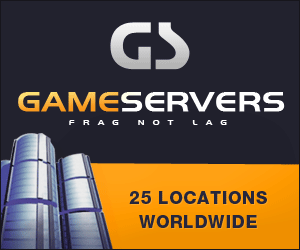 Washington Times
February 27, 2007
Pg. 6
By Jon Ward, Washington Times
President Bush yesterday said he would take on congressional Democrats who hope to hamstring his use of war funds.
"I'm looking forward to a healthy debate. I'm also looking forward to defending, strongly defending the budgets we send up to Congress," Mr. Bush said during a morning White House speech to the National Governors Association, which is holding its annual meeting this week in the District.
The president said he wants to "make sure those troops who are in harm's way have the resources and that we have the flexibility necessary to ... execute the plan we've laid out."
Mr. Bush later spoke at the Republican Governors Association gala, which raised $10.4 million for the group, telling a crowd of several hundred at the National Building Museum last night that "failure in Iraq is unacceptable."
"Soon the United States Congress will have to make a decision that will have real consequences -- whether or not to fund the troops we have sent into harm's way," Mr. Bush said.
Gov. Kathleen Sebelius, Kansas Democrat and chairman of the Democratic Governors' Association, will appear today with Senate Democrats to criticize "an escalation policy that is stretching the National Guard to the limit."
House Democratic leaders have said they plan to restrain the president's use of war funds by attaching restrictions to appropriations bills, starting with the supplemental-funding bill next month.
Rep. John P. Murtha, Pennsylvania Democrat and chairman of the House Appropriations defense subcommittee, announced his plan to bar funding for Mr. Bush's Iraq troop surge, unless the military meets certain requirements on training and equipment that Mr. Murtha said it could not.
House Speaker Nancy Pelosi, California Democrat, and Majority Leader Steny H. Hoyer, Maryland Democrat, have indicated that they favor Mr. Murtha's plan to the more drastic approach of cutting off funding all together.
Republicans have labeled the Murtha plan a "slow-bleed strategy" and have said it will deprive U.S. troops of needed reinforcements and funding.
House Minority Leader John A. Boehner, Ohio Republican, yesterday called on Mrs. Pelosi to reject Mr. Murtha's plan.
Senate Democrats, meanwhile, have indicated that they favor repealing the 2002 authorization of force and writing one that would withdraw U.S. troops from Iraq by spring 2008 and would limit remaining troops to noncombat missions. Democratic Sens. Joseph R. Biden Jr. of Delaware and Carl Levin of Michigan are expected to announce the details of their plan today.
However, Republicans have said that doing so would be "micromanaging" the war, and the White House has argued that the 2002 authorization still applies to the current conflict.
Mr. Bush acknowledged that many doubt the need for a continued U.S. presence in Iraq, during his morning speech to both Democratic and Republican governors.
"Obviously, there's concerns about the decisions I have made regarding Iraq, and I understand that," Mr. Bush said. "But you've just got to understand ... if we leave Iraq before the job is done, the enemy will follow us here."