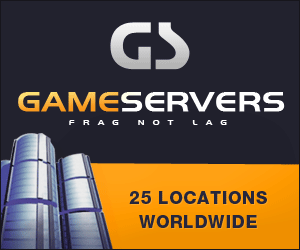 New York Times
May 2, 2007
Pg. 1
By Sheryl Gay Stolberg and Jeff Zeleny
WASHINGTON, May 1 — President Bush vetoed a $124 billion war spending bill on Tuesday, setting up a second round in his long battle with Congressional Democrats who are determined to use the financing measure to force the White House to shift course in Iraq.
The veto was only the second of Mr. Bush's presidency. In a six-minute televised speech from the White House, the president called the measure a "prescription for chaos and confusion," and said, as he has for weeks, that he could not sign it because it contained timetables for troop withdrawal.
"Setting a deadline for withdrawal is setting a date for failure, and that would be irresponsible," Mr. Bush said. He said the measure would "impose impossible conditions on our commanders in combat" by forcing them to "take fighting directions from politicians 6,000 miles away in Washington, D.C."
The veto added new punctuation to a major war powers clash between Democrats in Congress — buoyed what they regard as a mandate in last November's elections and seeking to force an end to the fighting in Iraq — and a president working to defy what he regards as an incursion on his authority as commander in chief.
Democrats concede they do not have enough votes to override the veto. But, speaking in the Capitol shortly after Mr. Bush's remarks, the House speaker, Nancy Pelosi of California, and the Senate Democratic leader, Harry Reid of Nevada, said they would not be deterred from pushing the president as hard as they could to bring the troops home.
"If the president thinks by vetoing this bill he will stop us from working to change the direction of the war in Iraq, he is mistaken," Mr. Reid said. He added, "Now he has an obligation to explain his plan to responsibly end this war."
The fight has been brewing for nearly three months, ever since Mr. Bush sent Congress his request for emergency financing for operations in Iraq and Afghanistan, including money to support his troop buildup. The next chapter begins Wednesday, when Congressional leaders are expected to meet Mr. Bush at the White House to open negotiations on a new bill. They are expected to look for ways to preserve the benchmarks for Iraqi progress that were included in the initial bill while eliminating the timetables for troop withdrawal that Mr. Bush has emphatically rejected.
Several Republican leaders said Tuesday that they were likely to support such benchmarks, and White House aides said Tuesday that Mr. Bush, who has supported goals and benchmarks for the Iraqi government, might back such a measure — but only if the benchmarks are nonbinding.
Mr. Bush issued the veto from the Oval Office at about 5:30 p.m., using a pen given to him by the father of a fallen marine. It came just hours after Democrats had themselves staged an unusual signing ceremony in the Capitol, timed to coincide with the four-year anniversary of the so-called Mission Accomplished speech, when Mr. Bush stood on an aircraft carrier and declared that major combat operations in Iraq had ended.
Mr. Bush spent much of the day in Tampa, Fla., at MacDill Air Force Base, headquarters of the United States Central Command, which coordinates Iraq operations. While he did not directly address the Iraq spending bill there, he warned that an early exit could turn Iraq into "a cauldron of chaos."
Even as the political stagecraft played out on both ends of Pennsylvania Avenue — and in Florida — on Tuesday, there were signs that Republicans and Democrats might be able to compromise on establishing benchmarks for the Iraqi government to show progress. But it remained an open question whether broad agreement was possible within Congress, much less with the White House, about whether to insist on consequences if those benchmarks were not met.
"There are a number of Republicans who do think that some kind of benchmarks, properly crafted, would actually be helpful," said Senator Mitch McConnell of Kentucky, the Republican leader.
Representative Roy Blunt of Missouri, the Republican whip, did not reject the concept of establishing benchmarks but said any hard-and-fast timetables or deadlines would be resisted. "Our members will not accept restraint on the military," Mr. Blunt said.
Financing for the troops is likely to run out by June. With the Democrats still wrestling over what approach to take, some are discussing passing two bills, one to provide short-term financing for the troops, the other to deal with questions of Iraq policy. Throughout the day, Democrats lined up to deliver floor speeches observing the fourth anniversary of the president's speech on the aircraft carrier Abraham Lincoln. At the front of the House chamber, Democrats positioned a blown-up photograph of Mr. Bush standing on the carrier deck on May 1, 2003.
Aides to the president were openly angry about the reminders, and the Democrats' unusual legislative signing ceremony.
"It's a trumped-up political stunt," Dana Perino, the deputy White House press secretary, told reporters traveling aboard Air Force One. Others grumbled privately that Congress had sent plenty of bills to Mr. Bush without such pomp and circumstance.
"We've got the lights, we've got the characters, we've got the action for some fine political theater in the House of Representatives today," said Representative Lynn A. Westmoreland, Republican of Georgia. "It's time for the majority to take off their costumes and exit stage left. We owe it to our nation and our troops to see the ending of this story."
In Tampa, Mr. Bush made his case for the spending bill without ever specifically mentioning it. After huddling with American military commanders, including Gen. David H. Petraeus, the top commander in Iraq, Mr. Bush addressed a conference of representatives from some of the roughly 90 countries that the United States considers allies in the global campaign against terrorism.
"Failure in Iraq should be unacceptable to the civilized world," Mr. Bush said. "The risks are enormous." He added that there were "signs of hope" even though the troop buildup was in its early stages.
The veto, announced by Mr. Bush at 6:10 p.m., just before the network news broadcasts began, was quickly seized on by Democratic groups.
Americans Against Escalation in Iraq, a group financed, in part, through labor union money, presented a television advertisement criticizing the White House and Congressional Republicans. The group also planned a series of rallies across the country. In the Capitol, several Democrats and Republicans said they were eager to find common ground on the Iraq spending bill and bring an end to the bitter fight.
"Unfortunately, people are getting locked down in their respective positions," said Senator Olympia Snowe, Republican of Maine. "The White House wants to have open-ended latitude on how to conduct a war, but I don't think that is simply an option at this point."
Carl Hulse contributed reporting.