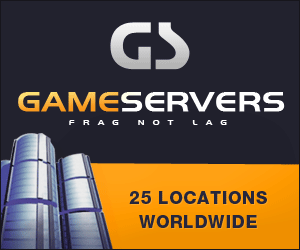 London Sunday Times
October 12, 2008
By Sarah Baxter
In an attempt to enhance his legacy and place his stamp on the direction of the war after he leaves office, President George W Bush is expected to announce a "surge" of up to 10,000 troops in Afghanistan as part of a political, military and diplomatic offensive in the region after the November 4 elections.
A leaked classified draft report by US intelligence agencies has concluded that Afghanistan is in a "downward spiral", confronted by increasing violence from a resurgent Taliban, debilitated by the drugs trade and hampered by rampant corruption at the highest levels of President Hamid Karzai's government.
"The trends across the board are not going in the right direction," Admiral Mike Mullen, chairman of the joint chiefs of staff, said last week. "It has been very, very tough fighting this year and it will be tougher next year unless we [develop] a way to get at all aspects of the challenge."
Bush cannot bind the hands of his successor but is eager to pass on the lessons learnt from the troop surge in Iraq. General David Petraeus, the new chief of US Central Command, has set up a brains trust of military advisers to explore fresh counter-insurgency strategies for Afghanistan as part of a review.
The Pentagon, State Department, Treasury and other US agencies have been conducting their own reviews on how to reverse the deteriorating security of Afghanistan. Lieutenant General Douglas Lute, the deputy national security adviser, has been drawing together their conclusions so a new strategy can be announced before Barack Obama or John McCain is sworn in as president on January 20.
A defence source said: "It will look like whatever new strategy is delivered was started by the Bush administration. It is a big legacy issue."
As in Iraq, the "surge" will have a heavy diplomatic, political and economic component, adapted to the needs of Afghanistan and its lawless frontier with Pakistan. According to Mullen, "It's the full spectrum – the political piece, the diplomatic piece, the economic piece in addition to the security piece – that has got to improve dramatically."
There will be a push to detach local Taliban tribal leaders from Al-Qaeda. Talks are already reportedly under way between Karzai's government and the Taliban in Saudi Arabia. "I do think you have to talk to enemies," Petraeus said at a meeting of the Heritage Foundation in Washington last week. "What we did in Iraq ultimately was sit down with some of those that were shooting at us."
He added that "we used the British experience in Northern Ireland quite effectively . . . I had a deputy who had to sit down across from [the former IRA commander] Martin McGuinness . . . And he wanted to reach across the table and grab him by the throat because Martin McGuinness's men had killed some of this individual's men in the SAS. But, of course, what eventually happened is they all reconciled".
Nato members and other allies will be asked to help to expand and train the Afghan national army so it can double in size to 134,000 by 2012. Robert Gates, the US defence secretary, has estimated that it will cost between $2 billion and $2.5 billion to turn it into a sustainable force, more than twice Afghanistan's $1 billion annual revenue.
There will also be policies for reducing the poppy trade, although Britain and Nato are at odds with the US policy of aerial crop spraying.
General Jack Keane, a member of the defence policy board at the Pentagon and an architect of the surge in Iraq, said: "It is very prudent to put a new strategy in place. The administration is trying to act very responsibly rather than to wash its hands of the country. They have 90 days or so left and want to pass on what they've learnt over the years. It will be up to the new administration to decide what recommendations they want to accept."
America has 33,000 troops in Afghanistan. Keane believes that an extra three to five brigades – between 10,000 and 15,000 soldiers and marines – are needed to take on Al-Qaeda and the Taliban.
"Security is a necessary precondition for political and economic progress – we found that out in Iraq," he said. One brigade is scheduled to arrive at the turn of the year.
Both Obama and McCain have said they favour sending at least two to three extra combat brigades to the country. General David McKiernan, the US commander in Afghanistan, has asked for an extra 15,000 troops but the US military is already overstretched by the war in Iraq.
"Our primary effort has been in Iraq and our secondary effort has been in Afghanistan, but those priorities will change over time," said Keane.
"Anybody looking at Iraq knows that we're going to reduce forces there in 2009 and 2010 so there will more forces available."
Keane recommends that the new troop deployments for Afghanistan be announced soon. "If you are going to deploy additional troops, the sooner you can let them know the better, so that they have time to train for the new terrain," he said.
A leading Democratic defence expert expressed scepticism about Bush's intentions. Lawrence Korb, of the Centre for American Progress, said: "It is a way for the administration to feel good on the way out. They can say, 'We've given you our strategy and it's up to you to implement it. If it fails, it is not our fault'."