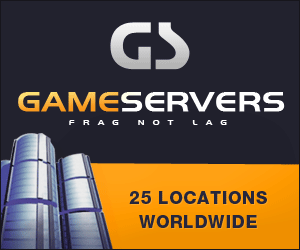 Washington Times
May 23, 2007
Pg. 4
Troop deaths his biggest regret

By Reuters News Agency
President Bush says whoever succeeds him as president should be braced to fight the war on terrorism and that his biggest regret in office has been U.S. troop deaths.
Mr. Bush is keeping an eye on the wide-open race to succeed him in the November 2008 presidential election but steering clear of taking sides and avoiding weighing in on the issues. But when it comes to the security challenges the next president will face, Mr. Bush made clear in a Reuters interview that his successor will confront a similar difficult landscape as exists now.
"If the people who say we're not having any war on terror ever gets elected, they'll sit in the office, the Oval Office, and realize we are in a war on terror. They'll realize there are people that are out plotting and planning. They'll see the complexities of taking on this enemy," he said.
Some Democrats, including presidential candidate John Edwards of North Carolina, have dismissed "the war on terrorism" as little more than propaganda.
Mr. Edwards told Time magazine recently that fear of terrorism was used to justify the Iraq war, torture and violation of American civil liberties and that anyone who speaks out against it is treated as unpatriotic.
Mr. Bush said, "The realities of sitting in the Oval Office are different from the realities of the campaign, of being on the campaign trail.
"This is a very tough world with an enemy that's determined to hit us. And a president who listens to the intelligence being gathered will realize that the main job for the president here in this part of the 21st century is to defeat the enemy by staying on the offense and, therefore, securing America," he said.
He predicted a long ideological struggle facing successive presidents.
" Presidents are going to have to keep the pressure on al Qaeda by using good intel and finding [Osama bin Laden] and pressuring him. At the same time, presidents are going to have to promote . . . an alternative ideology to that espoused by these extremists and radicals, and that happens to be one based on liberty."
During a wide-ranging interview Monday in the conference room aboard Air Force One, Mr. Bush reflected on his time in office thus far, with less than 20 months left.
What troubles him most has been U.S. casualties in war.
"My biggest regret thus far is the loss of life, for U.S. casualties. It's the hardest thing for a president when you commit our troops into harm's way, is to know that they have died as a result of your decision," he said.
His early months in 2001 were dominated largely by domestic developments. The September 11 attacks that year irreversibly changed his presidency.
"One of the things that I've learned is to be prepared for the unexpected," said Mr. Bush, wearing an Air Force One flight jacket and sipping a Diet Coke.
Astudent of presidential history, Mr. Bush reads books on his predecessors, including three on George Washington last year alone, and says it will be a long time before his own presidency will be put into proper historical context.
"The lesson you learn with the presidency is that it takes a long time — if you're doing big things, it takes a while for history to be able to fully analyze your presidency. There's no such thing as accurate short-term history of a president," he said. What will be his legacy? " Whatever it is, I'm not going to be around to see it. I hope it is that George Bush fought the war, he laid out a strategy for America and her allies to ultimately defeat these ideologues; he recognized the nature of the enemy" and put in place measures to deal with the threat, he said.