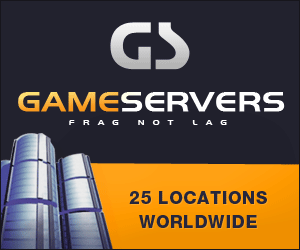 Washington Post
December 4, 2007
Pg. 3
Analysis

Unpopular President Seeks a Way to Keep Democrats on the Defensive

By Jonathan Weisman, Washington Post Staff Writer
With his approval ratings stubbornly low, President Bush is trying to gain political traction by spoiling for fights with an institution the public appears to hold in even lower esteem: Congress.
Bush held his 18th event of the year yesterday focused on his disputes with Capitol Hill, blasting Democratic lawmakers for not completing annual spending bills, or sending him war funding legislation, or finalizing a measure that would permanently legalize his administration's warrantless wiretapping program. The 19th event is to come this morning in a presidential news conference at the White House.
"The end of 2007 is approaching fast, and the new Congress has little to show for it," Bush said yesterday. "I call on members to use the time left to support our troops and to protect our citizens, prevent harmful tax increases and responsibly fund our government."
Republican leaders say the president's strategy has kept congressional Democrats on the defensive, controlling the terms of debate as Congress and the White House head toward critical legislative showdowns this month and next. Republican leaders in Congress happily piled on after Bush's statement yesterday, making their own accusations that Democratic leaders have not done the most basic work of Congress -- budgeting for and defending the nation.
"What we decide to spend our taxpayer dollars on represents the spending priorities of the nation," White House spokesman Tony Fratto said. "It's important."
But Bush's confrontational approach is already fraying some nerves in his party, and the White House's actions yesterday appeared to bolster Democratic assertions that the problems in Washington lie with the president's intransigence, not Congress's work ethic.
D.C. area House members, including Virginia Republicans Thomas M. Davis III and Frank R. Wolf, sent a letter to Defense Secretary Robert M. Gates, demanding that the administration stop threatening to furlough 200,000 Defense Department employees if Congress does not approve war funding without strings attached. The lawmakers said the administration has ample authority to shift funds around in the Pentagon's budget to avoid any such furlough notices.
"We adamantly disagree with your recent statements regarding the furloughing of civilian and contract employees," the letter said. "We respectfully ask that you require the Army to utilize every budgetary flexibility it possesses to delay the possible furlough of any employees."
Then, hours after Bush accused Congress of not addressing the nation's priorities, White House economic adviser Allan B. Hubbard issued a veto threat on energy legislation that would raise automobile fuel-efficiency standards for the first time in 32 years.
"On October 15th, I wrote you to outline a basic framework for a bill that would not compel the President's senior advisors to recommend a veto. Based on the limited information we have received, it seems the provisions under discussion would not satisfy those criteria," Hubbard wrote to House Speaker Nancy Pelosi (D-Calif.).
Democrats responded furiously to the latest White House salvos. Senate Majority Leader Harry M. Reid (Nev.) noted that Congress already sent Bush the largest domestic appropriation bill -- which funds labor, health and education programs -- but the president vetoed it. The House approved a $50 billion war spending bill that would tie further funding to a goal to remove all combat troops from Iraq by December 2008, but it fell to a Republican filibuster in the Senate.
"I've been in government a long time, and I've never worked with someone who has authority that is as stubborn and as unwilling to compromise as President Bush," Reid fumed.
With his approval ratings still at historic lows and the threat of recession on the horizon, Bush is playing the last card he has, said House Democratic Conference Chairman Rahm Emanuel (Ill.). But, he said, "the American people have George Bush on mute. They're done."
As Congress gets back to work this week, neither side has shown much willingness to compromise, Davis said. Republican moderates are still ready to find common ground with Democrats on budget issues and war policy changes, he said, but Democratic leaders have not engaged them. For his part, Bush sees no reason to budge.
"Somebody's got to be the grown-up here," Davis said.