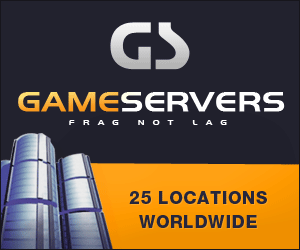 Washington Times
March 2, 2008
Pg. 2
By Jon Ward, Washington Times
President Bush yesterday called on European nations that are part of the NATO-led mission in Afghanistan to place more troops in major combat areas, and said he will push for commitments on that at a summit next month in Romania.
"We expect people to carry a heavy burden if they are going to be in Afghanistan," Mr. Bush said, during a press conference at his ranch in Crawford, Texas, with Danish Prime Minister Anders Fogh Rasmussen.
Afghanistan will be a primary issue at the North Atlantic Treaty Organization summit, planned for April 2-4 in Bucharest.
"I am going to go to Bucharest with the notion that we're thankful for the contributions being made, and encourage people to contribute more," Mr. Bush said.
About 28,000 U.S. troops in Afghanistan, along with soldiers from a few other nations, are bearing the brunt of heavy fighting in Afghanistan's southern and eastern region. Mr. Bush is sending 3,200 more Marines to Afghanistan this spring.
Meanwhile, some of the largest European countries have been reluctant to place their soldiers in harm's way.
There are about 28,000 non-U.S. troops under NATO command in Afghanistan.
Mr. Rasmussen agreed yesterday that "we need more troops in Afghanistan" and cited Denmark's 50 percent increase last fall to a force of almost 800 soldiers, mostly in southern Afghanistan, as evidence that his country already has stepped forward.
"I feel confident that we can convince partners to contribute with more troops than today," Mr. Rasmussen said.
But top U.S. government officials have expressed their frustration publicly and forcefully. Secretary of Defense Robert M. Gates said he has had to "nag" European allies, and Undersecretary of State R. Nicholas Burns said last week that NATO faces "an existential crisis."
"If NATO cannot succeed in Afghanistan, it may have a very negative impact on the ability of the alliance to move forward," Mr. Burns said. "It's the first ground mission in the nearly 60-year history of the alliance."
Mr. Bush, who met with NATO Secretary-General Jaap De Hoop Scheffer at the White House on Friday, said he "understand there's certain political constraints on certain countries."
For example, 50 percent of Germans want their 3,210 soldiers out of Afghanistan immediately, and 80 percent oppose sending their soldiers to areas of heavy combat, according to a former U.S. military officer who met recently with German politicians.
Mr. Gates has praised the contributions specifically of Britain, Canada, Australia, the Netherlands and Denmark. But the U.S. government is lobbying Germany, France, Italy and Spain to send some of their soldiers from the uneventful north to the south, where Canada's 2,500 troops in Kandahar province have suffered the highest casualty rate of any country.
Canadian Prime Minister Stephen Harper has said he will withdraw his country's soldiers by next year if other countries do not commit more troops and help out with the heavy fighting.
"We've been trying very hard, from the president on down, to convince one of those four continental allies ... to work with the Canadians, and to contribute troops to stand with them," Mr. Burns said.
As for the troops in Iraq, Mr. Bush declined yesterday at his press conference to repeat claims by other administration officials that U.S. force levels will decline before he leaves office, saying decisions about troop cuts after this summer will depend on generals' recommendations based on the situation on the ground in Iraq at that time.
"There is going to be enormous speculation," he said. But "my sole criteria is that whatever we do, it ought to be in the context of success."