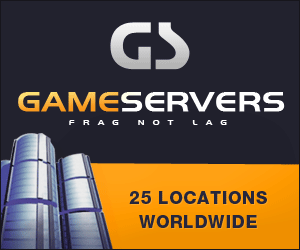 Los Angeles Times
December 10, 2006
By Paul Richter, Times Staff Writer
WASHINGTON — Although the bipartisan commission on Iraq endorsed actions that the White House firmly opposed, President Bush said Saturday that the panel's report shared his chief goal for the country.
Bush, trying to shift his course on the war in a way that will win public backing, said in his weekly radio address that the Iraq Study Group "explicitly endorses the strategic goal we've set in Iraq: an Iraq that can 'govern itself, sustain itself and defend itself.' "
Some conservatives have attacked the report as defeatist. But Bush said the bipartisan panel also shared his concern that a quick U.S. departure could ignite more violence across the region. "The Iraq Study Group understands the urgency of getting it right in Iraq," he said.
The release of the report Wednesday has amplified criticism of the administration's policies and lent new momentum to calls for U.S. withdrawal from Iraq. Bush is now scrambling to develop an alternate course that aides say is likely to contain some features of the panel's report while maintaining many of the current U.S. commitments for the indefinite future.
The president said the two parties should seek a bipartisan consensus on Iraq policy, and sought to portray himself as in step with many of the fundamental messages produced by the commission's five Democrats and five Republicans.
Though the report described the situation in Iraq in far more dire terms than he or his chief aides have used, Bush said it "provides a straightforward picture of the grave situation we face in Iraq." He said he agreed with the panel's findings that the goal should be "an Iraq with a broadly representative government that maintains its territorial integrity, is at peace with its neighbors, denies terrorism a sanctuary and doesn't brutalize its own people."
He cited its language that, "given the current situation in Iraq, achieving this goal will require much time and will depend primarily on the actions of the Iraqi people." Bush also highlighted the report's warning that a precipitate withdrawal would "almost certainly produce greater sectarian violence" and lead to "a significant power vacuum, greater human suffering, regional destabilization and a threat to the global economy."
Bush noted that he would hold highly visible meetings this week as he formulates a new approach that may be announced as early as next week. On Monday, Bush is to meet with academic and policy experts on Iraq, and hold a videoconference with military commanders.
Bush said he was confident that "we can move beyond our political differences and come together to achieve that victory."
He did not mention any differences in view between himself and the panel, which recommended withdrawal of nearly all 15 U.S. combat brigades by early 2008 and called for diplomatic initiatives with Iran and Syria.
But in a response to the radio address, the Democratic incoming chairman of the House Intelligence Committee said the group's report required an immediate shift of direction in Iraq.
Rep. Silvestre Reyes (D-Texas) said the report "confirms what most of us have known for some time — that President Bush's policy of stay the course is not working. We need a new approach." He said the panel's report followed what some Democrats have been urging for months — shifting U.S. troops from combat to advisory roles.
Sen. Richard J. Durbin of Illinois, the incoming Senate Democratic whip, noted that at a meeting with lawmakers Friday, Bush didn't endorse the panel's findings. Durbin said that led him to question whether Bush would support the conclusions.
In Bahrain on Saturday, Iran's foreign minister addressed the report's recommendation for U.S.-Iranian talks by saying Tehran would take part only if the United States first announced a troop withdrawal.
"The first and most essential step … is the United States announce they have decided to withdraw from Iraq," Manouchehr Mottaki told reporters at a security conference.
He said that if the United States declared plans to do so, "Iran is ready to help the administration to withdraw its troops from Iraq." But he added that Iraq so far did not see such "political will" in the United States.